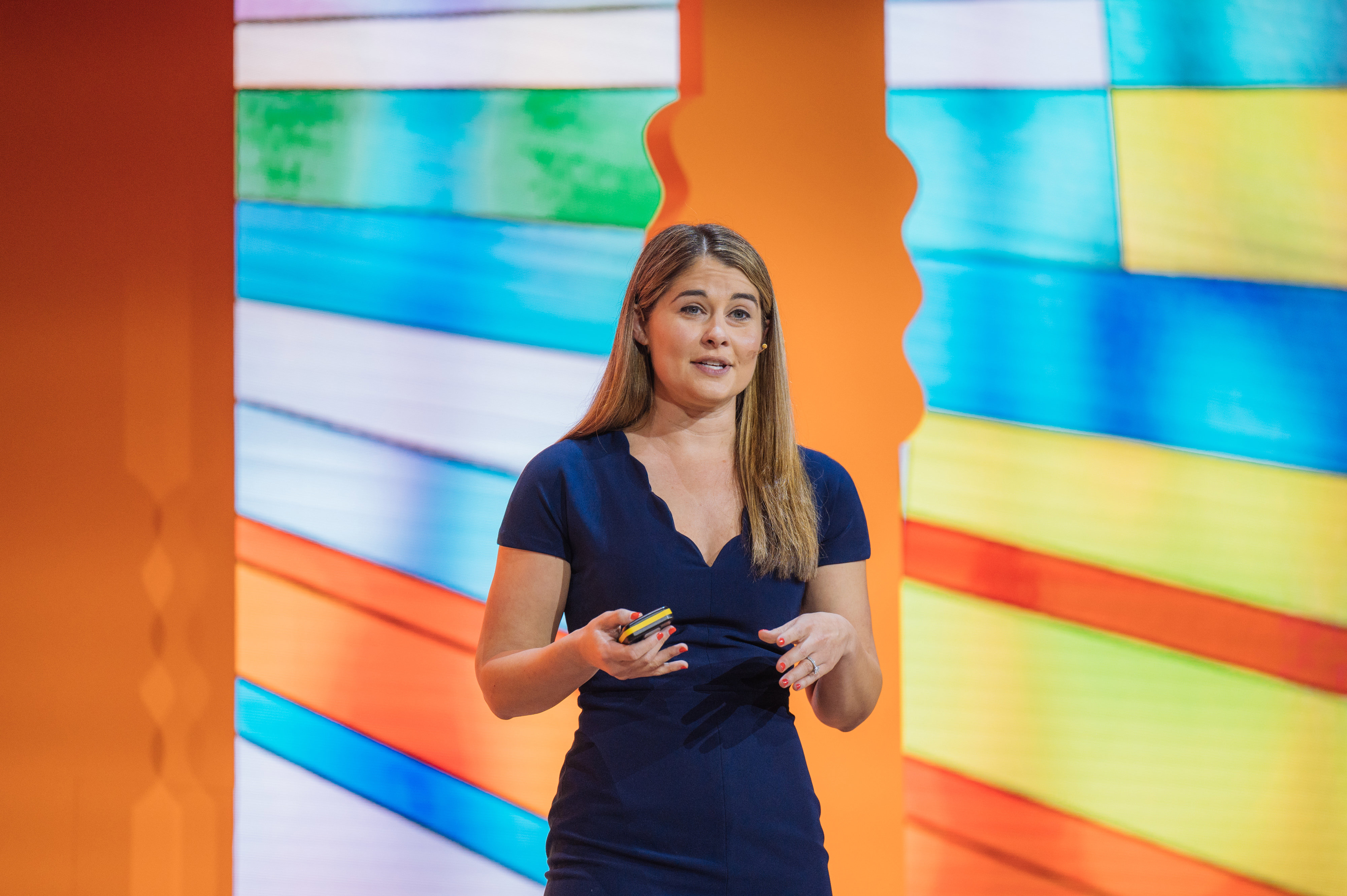 Shoptalk has a strong history of speaking up for women – where did the passion to really make a stand for this issue originally come from?

At Shoptalk our goal has always been to lead the dialogue on the transformation of retail and to serve as a catalyst for change. Our leadership team recognized early on the importance of using our events as a platform to advocate for women in the industry. Women account for the lion's share of consumer purchases, yet only 12% of Fortune 500 retailer and consumer brand companies have a woman CEO. By amplifying women's voices and raising their profiles, we can drive meaningful change to achieve gender equality in the industry.


It's a bold move to arrange an entire event focused on women, and it must be something you thought about for a long time. What was the deciding factor to make it a reality?

We made an even bolder move in November 2019, when we decided to feature a 300+ all-women speaker line-up at Shoptalk 2020. It was particularly bold since we'd already confirmed 60+ men to speak. We asked these men to nominate a woman colleague to take their place on stage and were overwhelmed by their support. We were disappointed that COVID-19 prevented us from holding this ground-breaking event but knew we needed to act. The recent dire statistics surrounding women in the workplace (for example, labor participation rates for women have dropped to levels last seen in the late 1980s) confirm that the industry needs Shoptalk Meetup for Women.


What has the reaction to the event been from the industry?

It's been inspiring to see both women and men jump at the chance to support this initiative. For women, the opportunity to network with other like-minded individuals across different company types and job functions has really resonated. Specifically, we've heard from women in tech and data-centric roles that Shoptalk Meetup for Women provides a sense of community and a realization that they're not alone in typically male-dominated positions. Men have advocated for women leaders in their organizations by recommending them as Experts for our popular Ask-an-Expert program, and by speaking up about their accomplishments in our Original Content series on The State of Women Working in Retail.


You've had to do a lot of research on this subject. What was something you learned that really inspired you?

Something that really inspired me is the opportunity Shoptalk has to move the needle for women working in retail. In our series on The State of Women Working in Retail, we surveyed 330+ women in our community. An overwhelming 84% of women said mentors or champions have been either "important" or "very important" to their careers. When we interviewed Monica Turner, the President of North America Sales at P&G, she spoke candidly about how she views mentoring and sponsoring young people as her "life's purpose." By providing a place where women at all levels of the organization can connect to provide or receive mentorship, we will play a meaningful role in the development of future women leaders.


How do you think Shoptalk Meetup for Women will change the landscape for women in retail and ecommerce?

Shoptalk Meetup for Women will change the landscape for women working in retail and ecommerce by creating a community of insightful and accomplished women who can help each other achieve their goals. We hope that connections participants make during the event lead to new business, professional development and career opportunities that will last long after the three days in May.
Find out more about our Shoptalk Meetup for Women online event taking place between 11-13 May 2021 here