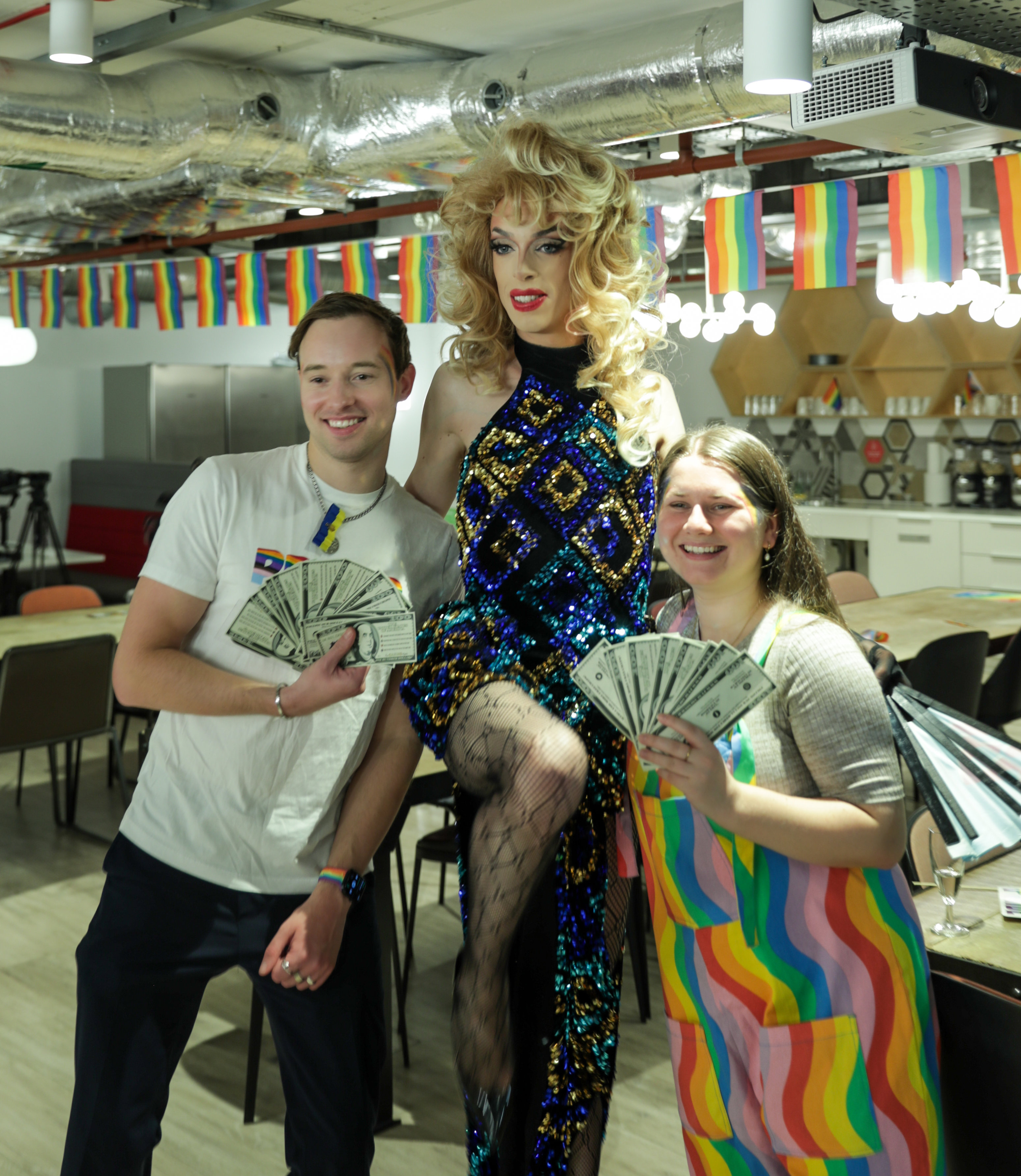 Isobel talked to Group Communications Manager, Becky Howarth about her ambitions for Pryde, her proudest moment so far, and shared her top tips to help Hyve colleagues become better allies to the community.
Isobel, let's start by talking about the significance of supporting and celebrating months like Pride. In your own words, can you tell me why Pride Month is important and what it means to you?
Pride is a month to celebrate who we are and come together and say we're here, we're queer and we're proud! But it's not just a month that enables us to celebrate. Awareness months like Pride provide a platform to increase the visibility of the community and educate everyone on issues affecting the community.
And speaking of being proud, how incredibly proud are we of Pryde! You're a founding member of Pryde and the network nominated you to be their Co-Chair, and you've done an incredible job leading the group alongside Pasha Stupnytskiy. Can you tell me more about your ambitions for the group?
Firstly, I want to say thank you to everyone in our Pryde network. We've worked incredibly hard as a group to help make Hyve a place where LGBTQ+ colleagues can be themselves. And when we can be ourselves at work, that's when we do our best work.
We have lots of ambitions as a group, but I think a few key ones are:
How can we make the group global? This year, we've been working closely with our New York Pryde members to help them put on more initiatives for their office. We also want to look at how we can expand the group to include our global offices and consider how we can expand in territories where it is more difficult to do so.
A big focus for the group is looking at how we can amplify LGBTQ+ voices at our events? We're kicking this off with our Glee X Pryde collab. We hope that this pilot goes well, so we can then roll this model out across our other events.
And finally, we want to grow the network, as we know we can achieve more if we expand the group. So, if you want to create meaningful change then come and join the colourful side!
Pryde has achieved a lot in a short space of time, but can you tell me what has been your proudest moment so far?
For me, being part of Pryde helped me come out to colleagues. I wasn't intentionally trying to hide that I am Bi, but the group provided a safe space where I could meet colleagues who were members of the community and they ultimately inspired me to be my true authentic self.
Pasha and I attended a NEXUS breakfast earlier this year (a networking event where we meet with the Co-Chairs of other businesses ERG's). At the breakfast they shared a presentation on the progress and change within the community from 2018 – 2023, in 2018 only 44% of all those surveyed came out during the interview process whereas in 2023 that number had risen to 63%. I really believe that networks like Pryde help people feel seen and offer reassurance that they can be themselves before they even join a company.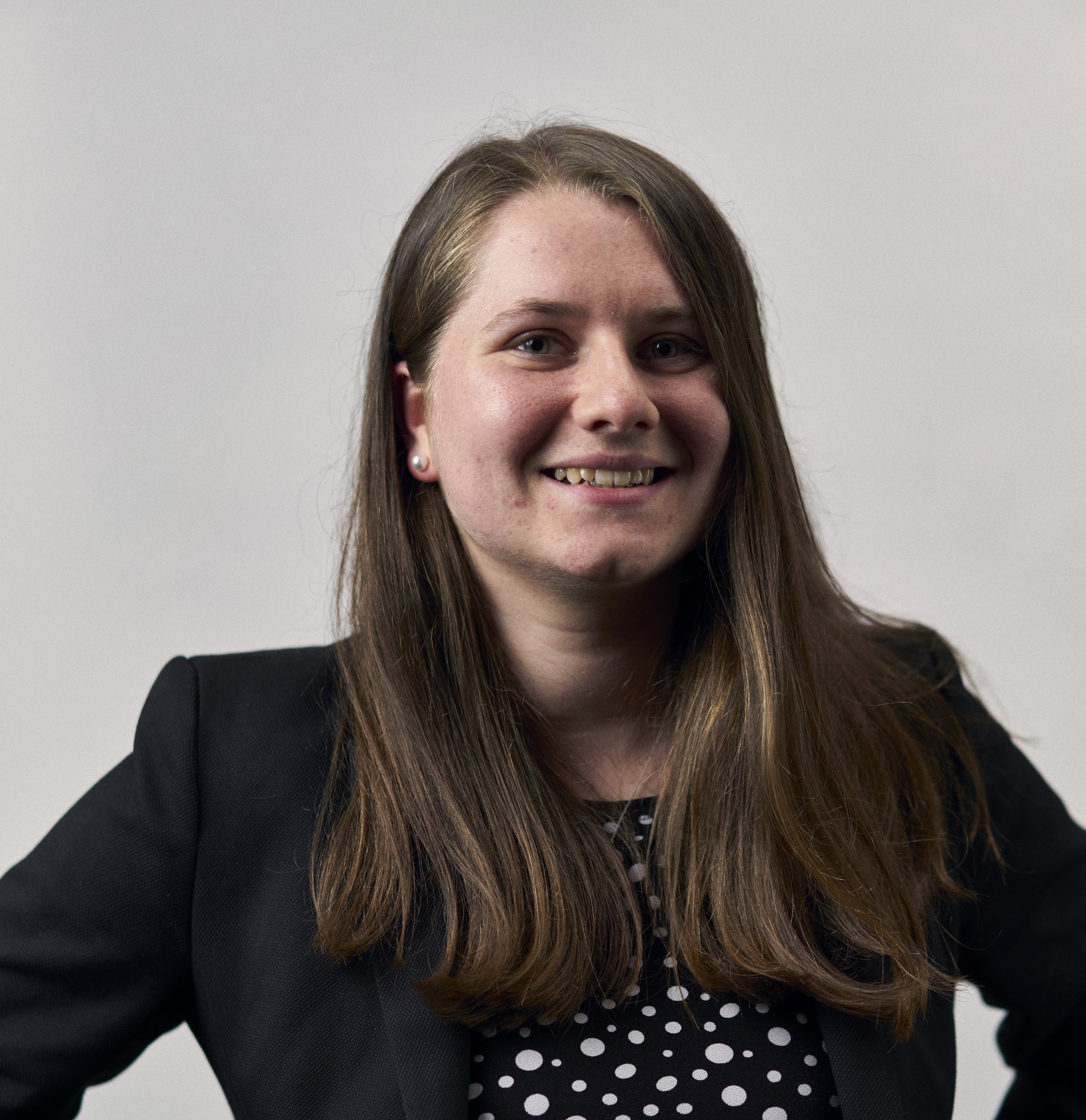 I am also incredibly proud of the fact that people have joined Hyve based on the work we've done as a group - I think that sends such a powerful message. People want to come and work here because they can see they will be accepted for who they are and that there is a place at the table for them.
Isobel Allan
Marketing Manager
So, you spoke there about Pryde inspiring you to be your authentic self. Sticking with that theme, can you tell me which LGBTQ+ figures inspire you?
Sure, firstly I would have to say Polly Shrute, Head of Corporate Partnerships at Pink News and the Co-Founder of Out and About LGBTQ and Out & Wild Festival. The work she has done to bring LGBTQ+ issues to the forefront of big businesses' agendas has helped push corporate companies to create more inclusive spaces not just for their employees, but it has also encouraged them to take this one step further and spread this message within their customer base.
Another inspirational woman that I have had the pleasure of working with is Lady Phyll, the Co-Founder and Executive Director of UK Black Pride, the world's largest celebration for LGBTQ+ people of African, Asian, Middle Eastern, Latin American, and Caribbean descent. The festival gives people that don't have a space to celebrate being themselves the space to do so. Not only does she run UK Black Pride, but she's also a vocal activist for the LGBTQ+ community and sits on the Trades Union Congress race relations committee and Stonewall committee. Additionally, along with Rikki Beadle-Blair and John R Gordon, she was the editor of Sista – an anthology that showcases contributions by 31 LGBT women of African/Caribbean descent.
Finally, as a member of the community, what advice would you give to Hyve colleagues to help them become better allies?
I think people are often scared to ask questions and engage with the conversation. They are scared to get it wrong but most people within the community are happy to answer the questions you have. I would encourage people to listen and attend the education pieces that we're putting out there. Have the curiosity to find out more.