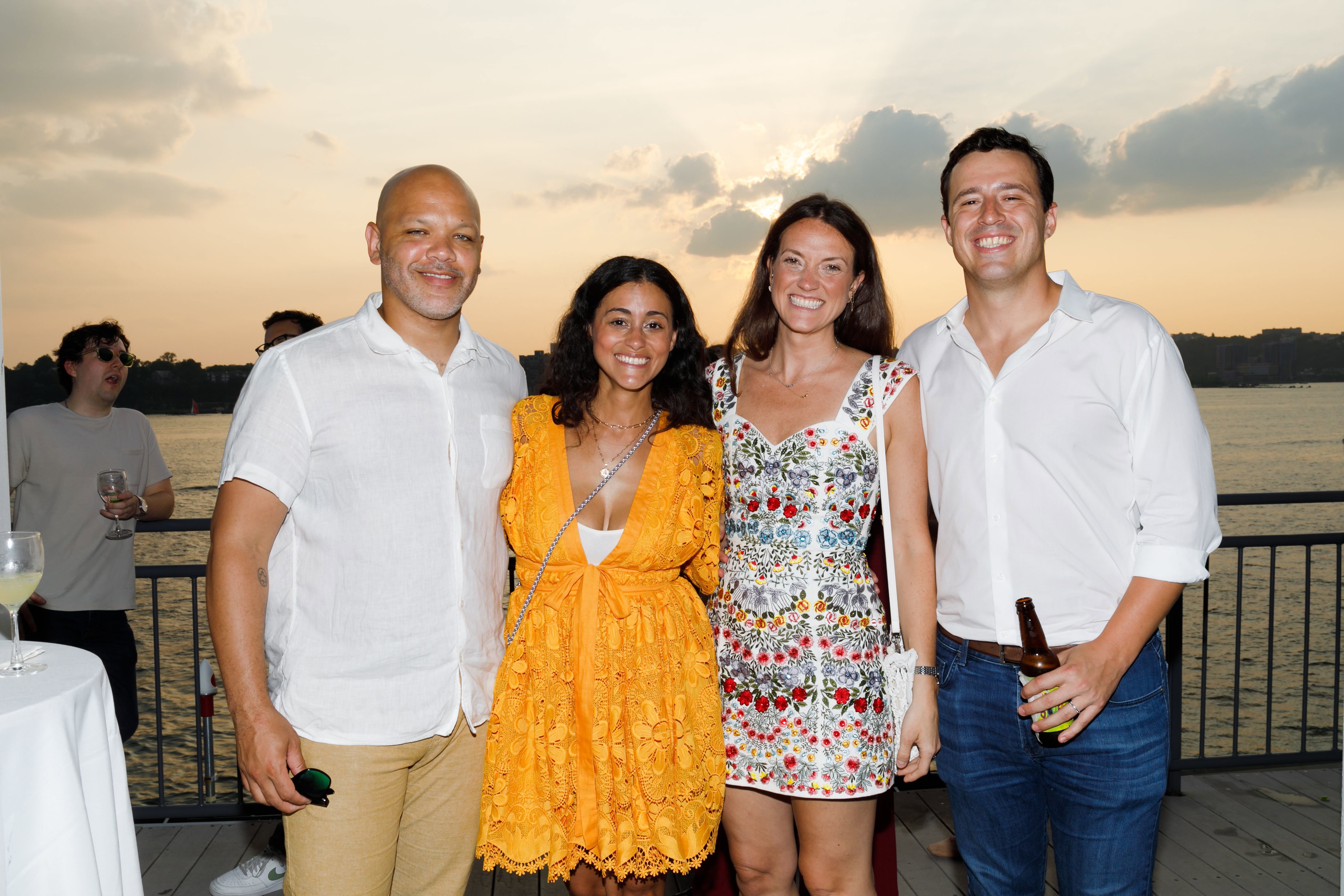 Angela talked to Communications Manager, Becky Howarth about the significance of Pride, approaching sexuality with her son, and how Pryde has helped her to build a sense of community in the New York office.
Angela, let's start by talking about the significance of supporting and celebrating months like Pride. In your own words, can you tell me why Pride Month is important and what it means to you?
Many of my friends identify within the community, including myself. My first experience with Pride was four years ago, and I'm now 36, so for most of my life, I haven't really been involved in the community. But my experience so far is that it is the most beautiful and accepting community I have been a part of.
I think months such as Pride are so important as they provide a platform where the community can share its history, celebrate the progress made and raise awareness about the current issues it's facing.
For me, Pride Month is helping us to continue the conversation of unity and acceptance. When my thirteen-year-old son was approaching puberty, he was questioning his sexuality and Pride Month was a great opportunity for me to explore this with him.
You mentioned there how Pride was the perfect opportunity for you to explore your son's sexuality with him. Can you tell us more about this?
Celebrating at Pride together, gave him the platform to open up and talk about his sexuality. We bought flags and we went out and we attended the pride parade together. It was an opportunity for me to show him that no matter whom he chose to love or who he wants to be, I'll always love, accept, and celebrate him.
He wasn't sure if he was into boys or not. It turns out he had a great friend whom he loved, and he was confused by those feelings. But for me, it was a proud moment as a parent and an incredible learning experience.
A really proud moment! Thank you for sharing your experience approaching the conversation as a Mum, Angela.
You're a founding member of the Pryde New York team, can you tell us why you joined Pryde?
When I found out Hyve had started an LGBTQ+ Employee Resource Group, I knew I immediately had to be a part of this community. For me, Pryde makes me feel like I have a home within the company, I feel welcomed and accepted and that is really important to me.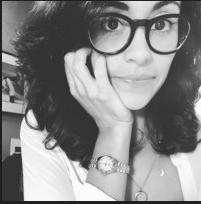 It makes me incredibly happy to know that inclusion is a company priority. It makes it easier being out in a workplace when I know that we are a company of acceptance and inclusion. I think that if our company was a don't ask, don't tell company it would be a totally different situation.
Angela Cestero
Senior Manager, Retailer and Brand Partnerships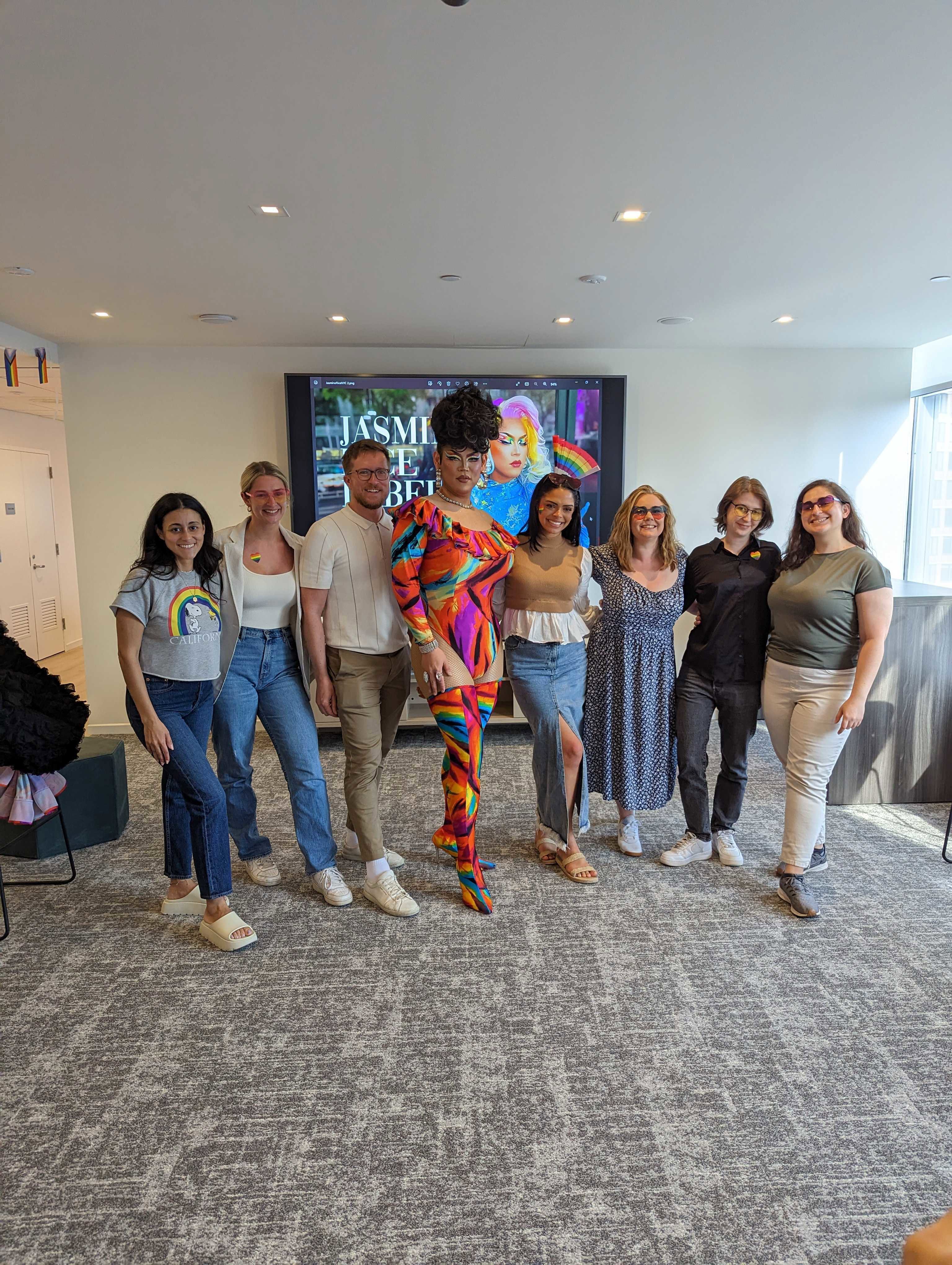 It is incredible to hear that you feel comfortable being your true self at Hyve. Pryde has achieved a lot since its inception in 2022. So far, what would you say has been your proudest moment?
It's hard to pick just one! But I would have to say releasing the Pryde LGBTQ+ Glossary on the International Day Against Homophobia, Transphobia, and Biphobia was an incredible moment. I spent a lot of time putting the glossary together and it was a great opportunity to educate myself beyond what I thought I knew, and I really hope our Hyve colleagues find this resource useful.
Additionally, recruiting more members for our New York Pryde team to help us find that sense of community in our office. We hosted a screening and a bakesale in February to raise money for the "The Audre Lorde Project" – a Lesbian, Gay, Bisexual, Two Spirit, Trans, and Gender Non-Conforming People of Color community center, which was a huge success, not just the fact that we raised a significant amount for the charity but that we had people in the office coming over and asking us how they could join Pryde and be a part of the network.
Finally, as a member of the community, what is one piece of advice you would give to Hyve colleagues to help them become better allies?
The Community is constantly evolving, and it is very fluid. And I think that's a beautiful thing because there's no one size fits all. However, I know that can often cause a lot of confusion. So, my advice would be to lead with kindness, be patient and have an open mind. I think if you lead with those three things, and you make a genuine mistake people in the community will understand and use your mistake as an opportunity to educate.