That's a wrap! This year, we introduced "Meet the Pioneers," a new internal talk series that consisted of 20-minute power talks from leading industry experts who shared with us how they are reshaping industries and creating game-changing impact.
Our line-up included seven incredible speakers.
Solveiga Pakštaitė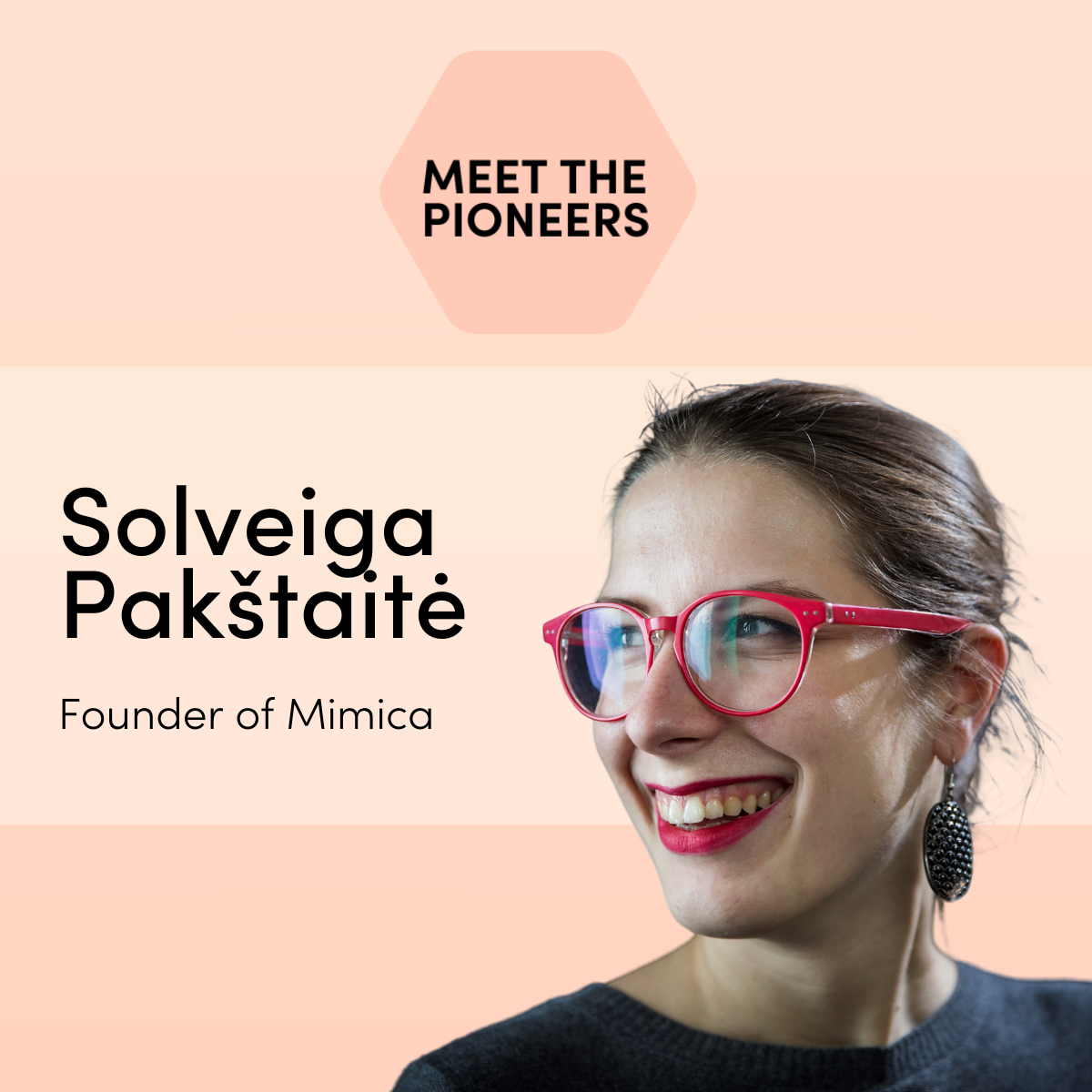 First up, we were joined by Solveiga Pakštaitė, a Forbes' 30 Under 30 awardee who pioneered sustainable packaging and founded Mimica, a company that uses smart packaging to address food wastage.
She highlighted the need for innovation in the food industry and through her research she discovered first-hand how difficult it was to determine the freshness of food, leading to unnecessary food waste and health risks. Inspired to make a difference, in 2017 she founded Mimica, a company that aspires to create the next generation of food expiry labelling, cutting unnecessary food waste by showing the true longevity of food.
Graeme Lawrie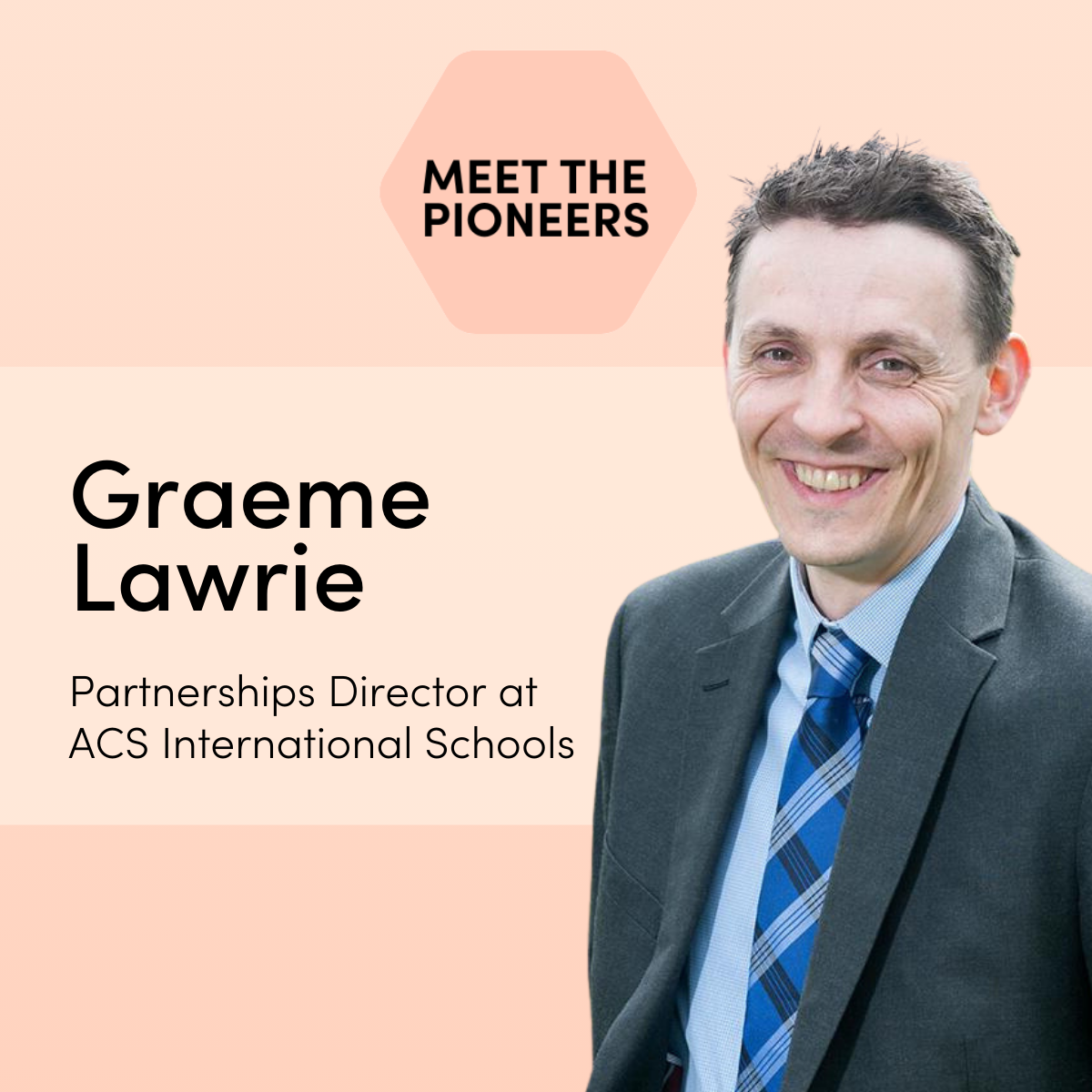 Next up, was Graeme Lawrie, who has been teaching for 22 years and is currently the Partnerships Director at ACS International Schools where he is on a mission to redefine the landscape of international education and innovation.
He told us about his inspiring personal journey from being an everyday teacher to hosting the UK's largest school-led free Science event in the UK at the time. We discovered more about his role as Special Advisor at Buckingham Palace, and as the "Teaching from Space" UK liaison for NASA, as well as the unique experiences he had the opportunity to facilitate in his teaching career such as air displays, live links with space stations, and chainsaw ice sculpting.
He also shared more about living with autism, how he believes it has impacted his life and why he is dedicated to tackling social mobility.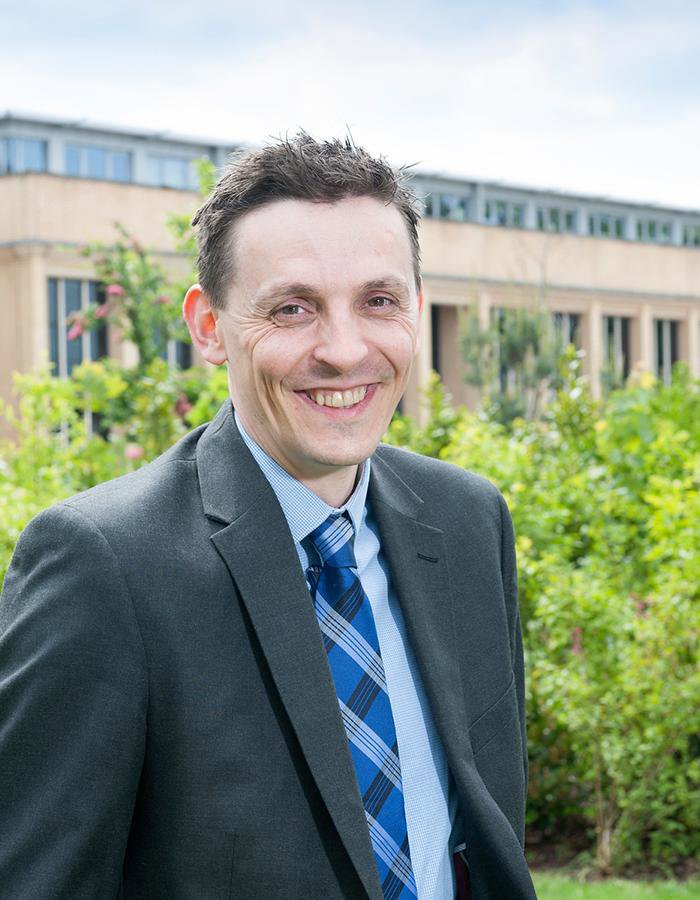 You see my autism, my ability to hyper focus on things has done me justice and has become my superpower. Give me an event and I want to make it massive. I want to see what is possible.
Graeme Lawrie
Partnerships Director at ACS International Schools
Isabel Wijsen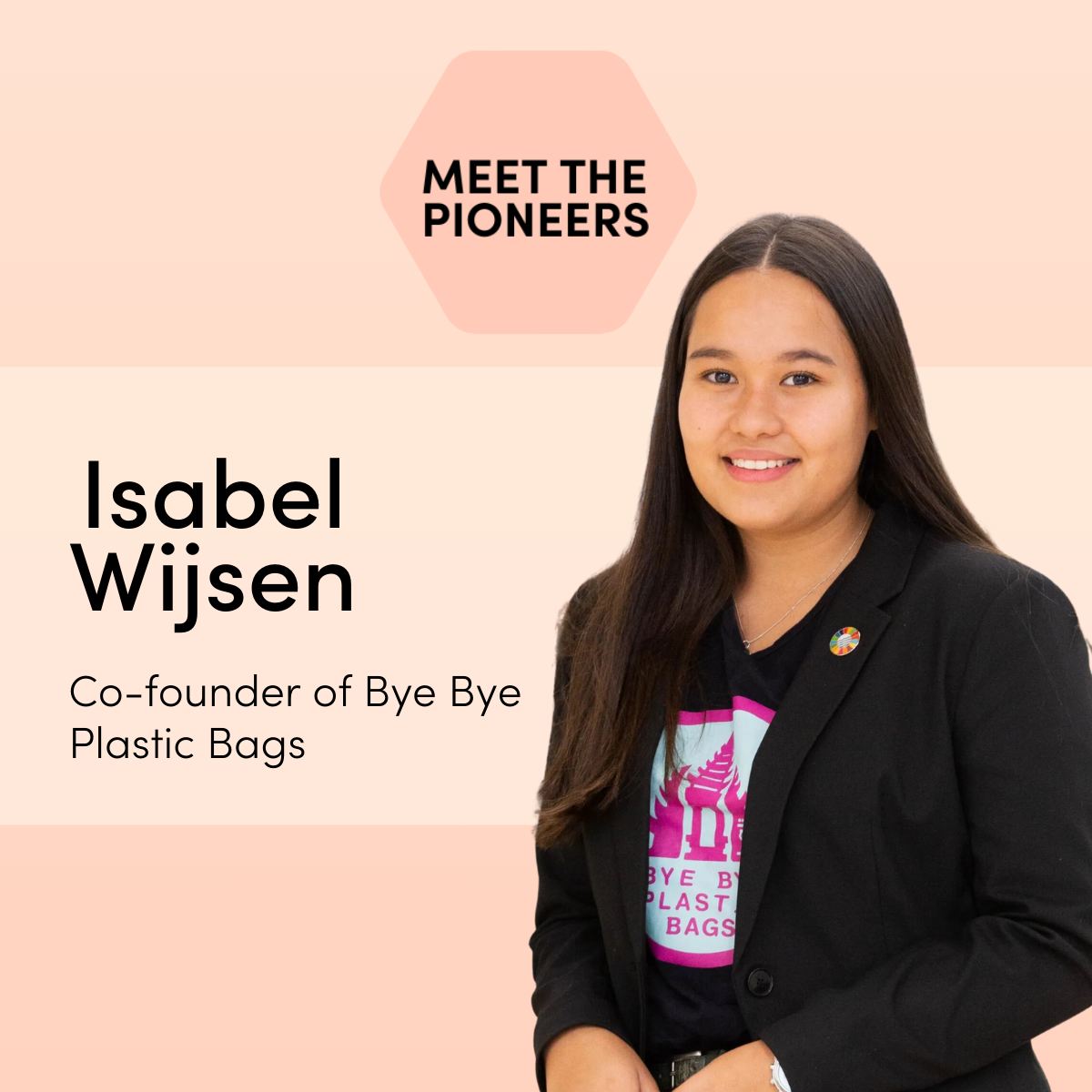 Then, we met Isabel Wijsen from Bali, co-founder of Bye Bye Plastic Bags, a global movement dedicated to eradicating plastic pollution. Isabel and her sister Melati founded Bye Bye Plastic Bags in 2013 when they were just 10 and 12 years old respectively. After being inspired by a lesson in school about changemakers, like Nelson Mandela and Mahatma Gandhi, the sisters asked themselves, "What can we do as children living in Bali to make a difference to the devastating effects of plastic pollution on Bali's beaches and marine life?"
In her talk, Isabel shared her tips and tricks about how to initiate meaningful change within our own communities. According to her, it's crucial to think creatively and step outside conventional boundaries.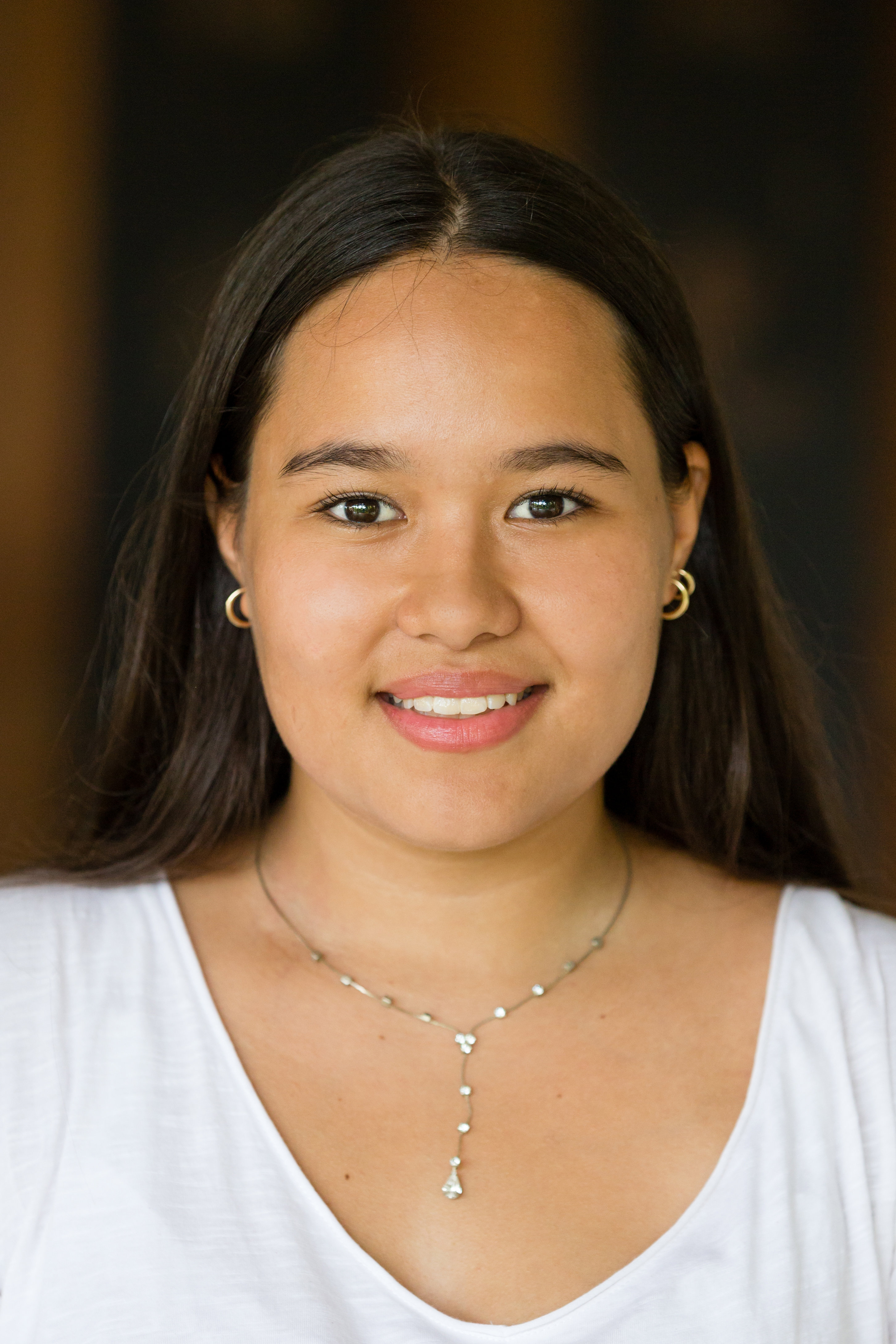 Thinking outside the box is a key element. When you're getting started, the first question you must ask yourself is "why do you want to create change?". Your genuine, authentic answer is going to shape the what, the how, the where. All those questions will come into place as soon as you answer the "why". If you know your reason behind it, it will fuel your passion and motivation.
Isabel Wijsen
Co-Founder of Bye Bye Plastic Bags
John Stubbs & Emma Bestley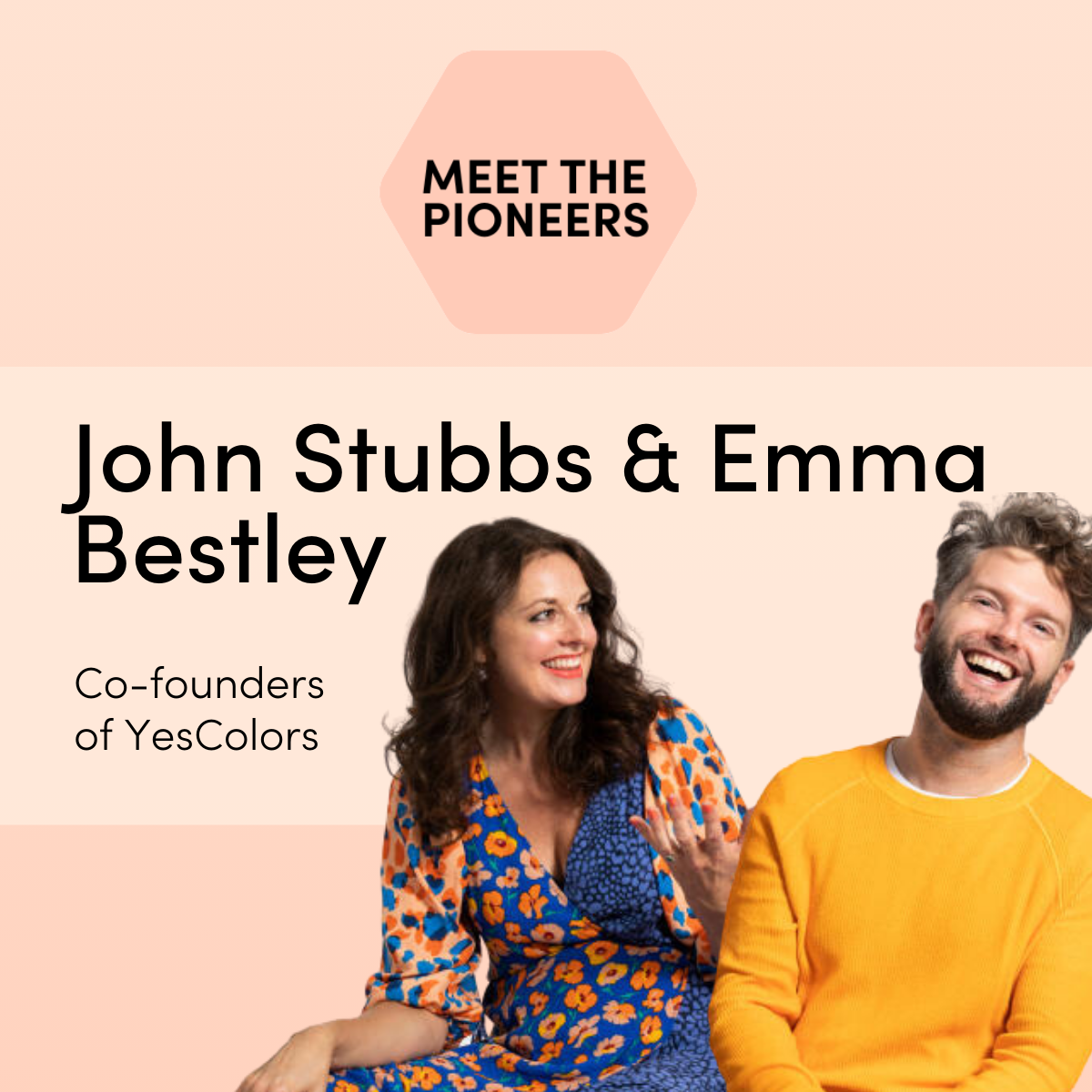 Next, we welcomed John Stubbs & Emma Bestley, Co-Founders of YesColours, an award-winning paint brand offering 100% recyclable paint pouches.
With flexible and recyclable packaging that uses 16% less fossil fuels, 26% less water, and generates 21% less greenhouse gas emissions throughout production compared to traditional packaging, John and Emma told us how YesColours' paint is pioneering a new era and leading the future of colour.
In addition to their exceptional craftsmanship, they told us how YesColours is dedicated to supporting community projects where wellbeing and sustainability are the main focus such as working with the artist Morag Myerscough on the Joy Pavilion at the Sheffield Children's Hospital, a courtyard for children, their families, and for staff to use as a place of rejuvenation.
Matthew Drinkwater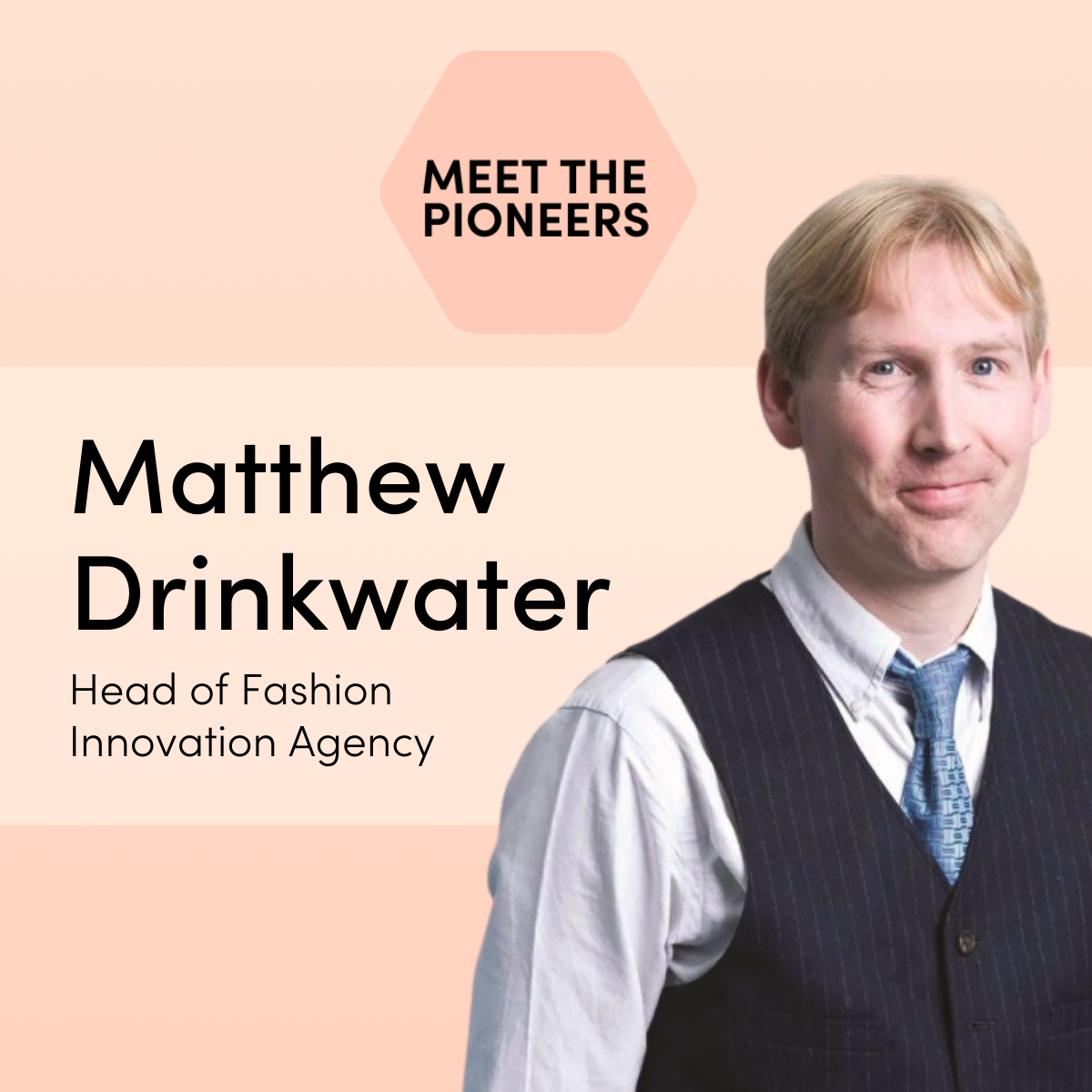 Our penultimate talk was led by Matthew Drinkwater, from the Fashion Innovation Agency, an agency that is rewiring the future of fashion by helping the industry to move away from the traditional business model and instead use emerging technologies to build truly digital designer businesses.
Matthew shared his incredible journey using immersive technology to disrupt the fashion industry. From delivering the world's first digital skirt for Nokia, to creating wireless charging clothing for Microsoft, Matthew is a trailblazer in the world of fashion tech. He's overseen groundbreaking developments in Augmented and Virtual Reality showcased at London Fashion Week and was named among the 100 most influential in the world of wearable technology and the "top 15 people in UK tech" by BBC3.
Paul Pastor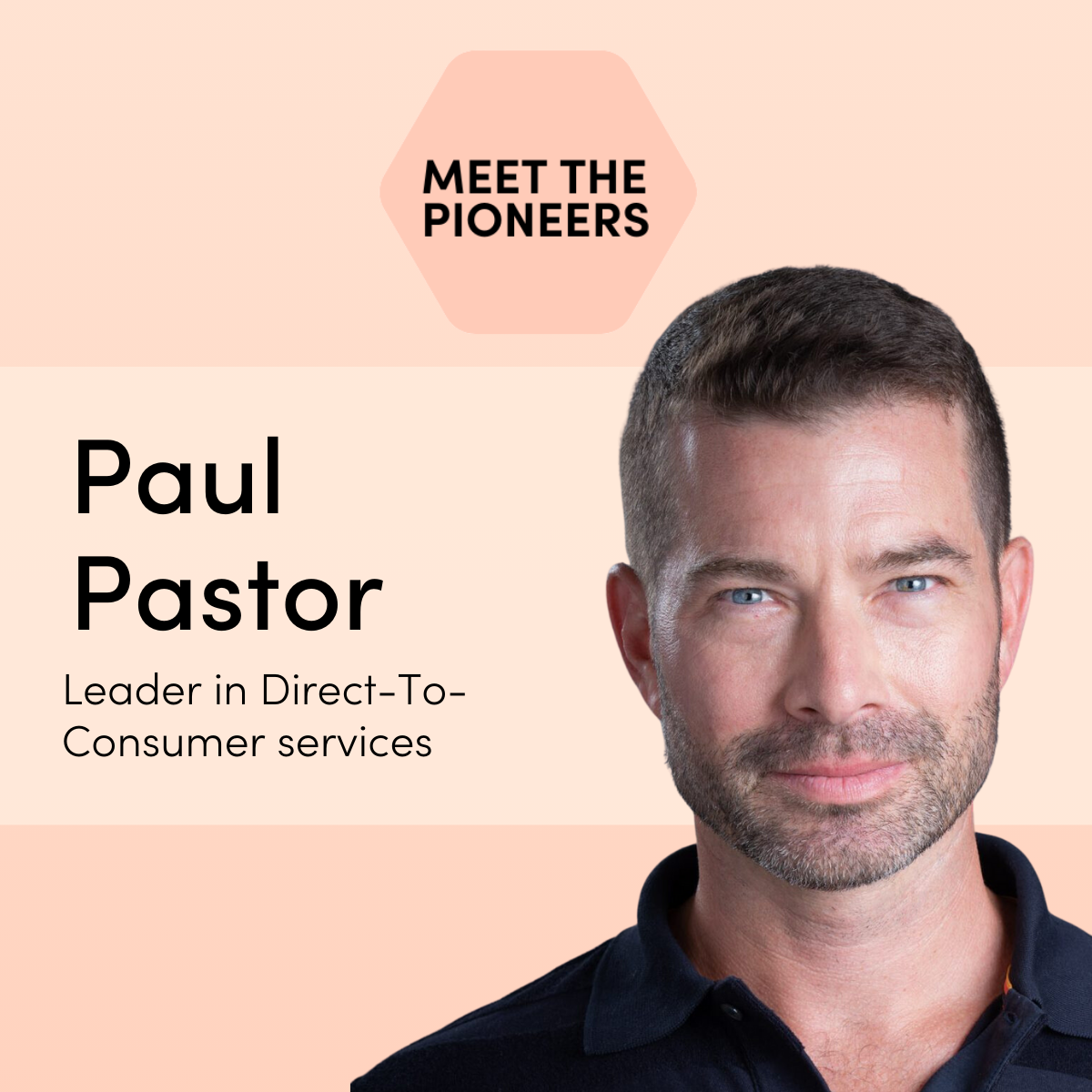 To conclude our series, we were joined by Paul Pastor, a digital products expert. With over a decade of experience at Discovery Communications and The Walt Disney Company, Paul played a crucial role in driving brand, channel, and show success. Under his leadership, Discovery achieved its highest ratings in 30 years, and Science Channel achieved its best ratings for three consecutive years. In the last three years, he has been serving as the Chief Business Officer and Co-Founder of Quickplay, the creator of the first 100% cloud-based platform for OTT services.
During his talk, Paul shared insights on transforming the media and entertainment industry. He discussed his pioneering role with Discovery Channel and Disney, his entrepreneurial journey, and his quest to create a more open, diverse and inclusive tech community. Notably, Paul has been a key advocate for diversity and inclusion in the technology sector, organising LGBTQ+ Ally Technology and Entertainment Assembly (TEA) events at CES, NAB, and IBC.
This year, Hyve embarked on a journey to pioneer the new era and we're proud to have contributed to steering that dialogue by creating a series that has inspired our colleagues by encouraging them to embrace change, be brave and adopt a growth mindset.
Thank you to all our speakers for joining us, transforming our perspective and showcasing the power of innovative thinking.