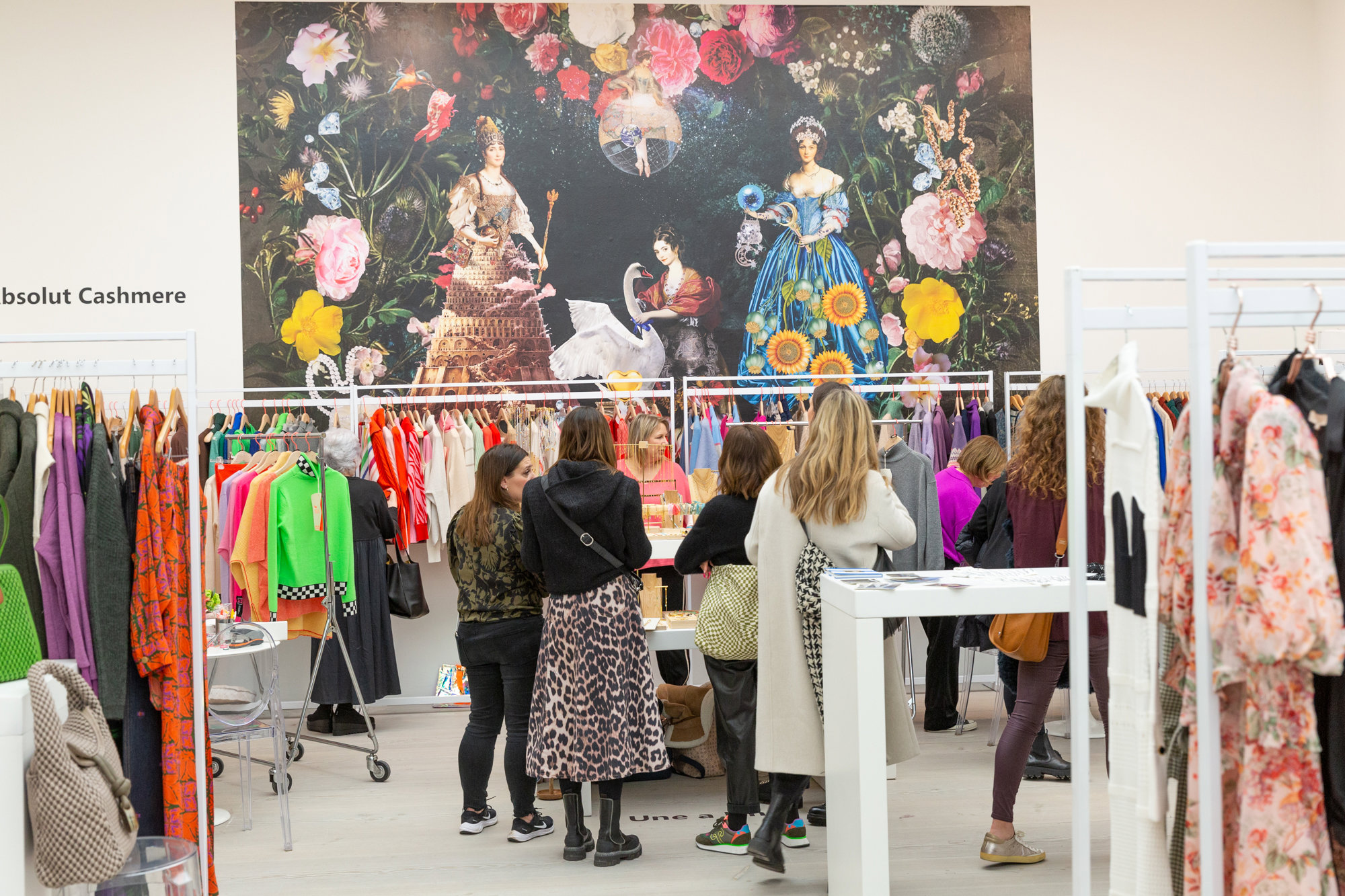 In January, Scoop returned to the Saatchi Gallery and celebrated a successful 22nd edition by welcoming a record-breaking number of buyers.
Buyers from brands such as Harrods, Browns, and John Lewis discovered exclusive edits from over 250 contemporary womenswear, menswear, accessory, and lifestyle collections, which were expertly curated by the show's Creative Director and Founder, Karen Radley.
Amber Truman and Mananchaya Wattanachayakul from Browns said: "The Saatchi Gallery is a beautiful space and there is a really good mix of contemporary, casual, and resort wear designers. It's also great to see so many international designers and not just designers from the UK. We've seen wonderful collections curated beautifully across Scoop."
The show welcomed an impressive line-up of designers from seasoned regulars to independent boutiques to designers showcasing for the first time such as ByTimo and It's 9pm. Amy Pass from It's 9pm said: "We chose Scoop to launch our collection, and it has been amazing. The space is beautiful, and we have had an incredible response from buyers with some brilliant orders!"
At Hyve we recognise our unique opportunity and responsibility to use our influence to empower communities. This year, Scoop welcomed a line-up of innovative gender-neutral designers including Dzenda, Dedicated, and Knowledge Cotton who presented collections for a style of clothing that is growing in popularity with retailers. Ali Kaptan, Creative Director from Dzenda said "We chose Scoop to launch our collection and the show has been a great success for us!". Their first collection reflects a modern and chic identity that elevates the human body with an essence of luxury by removing borders and boundaries in gender titles. "Gender neutral is a small but growing sector and it has been fantastic to be showcased alongside other brands in this market," said Ali.
We are closing the door on what has been an immensely successful 22nd season! One of our focuses has been showcasing designers who have chosen Scoop to launch their collections such as ByTimo, Fringe, Cencetak, Amelia Scott, It's 9pm, Dzenda, and many more, and the reaction from buyers has been incredible. We've received wonderful feedback from retailers on the diverse edit of designers across womenswear, accessories, lingerie, and menswear, and designers are upbeat and optimistic about the season ahead.
Karen Radley
Creative Director and Founder of Scoop