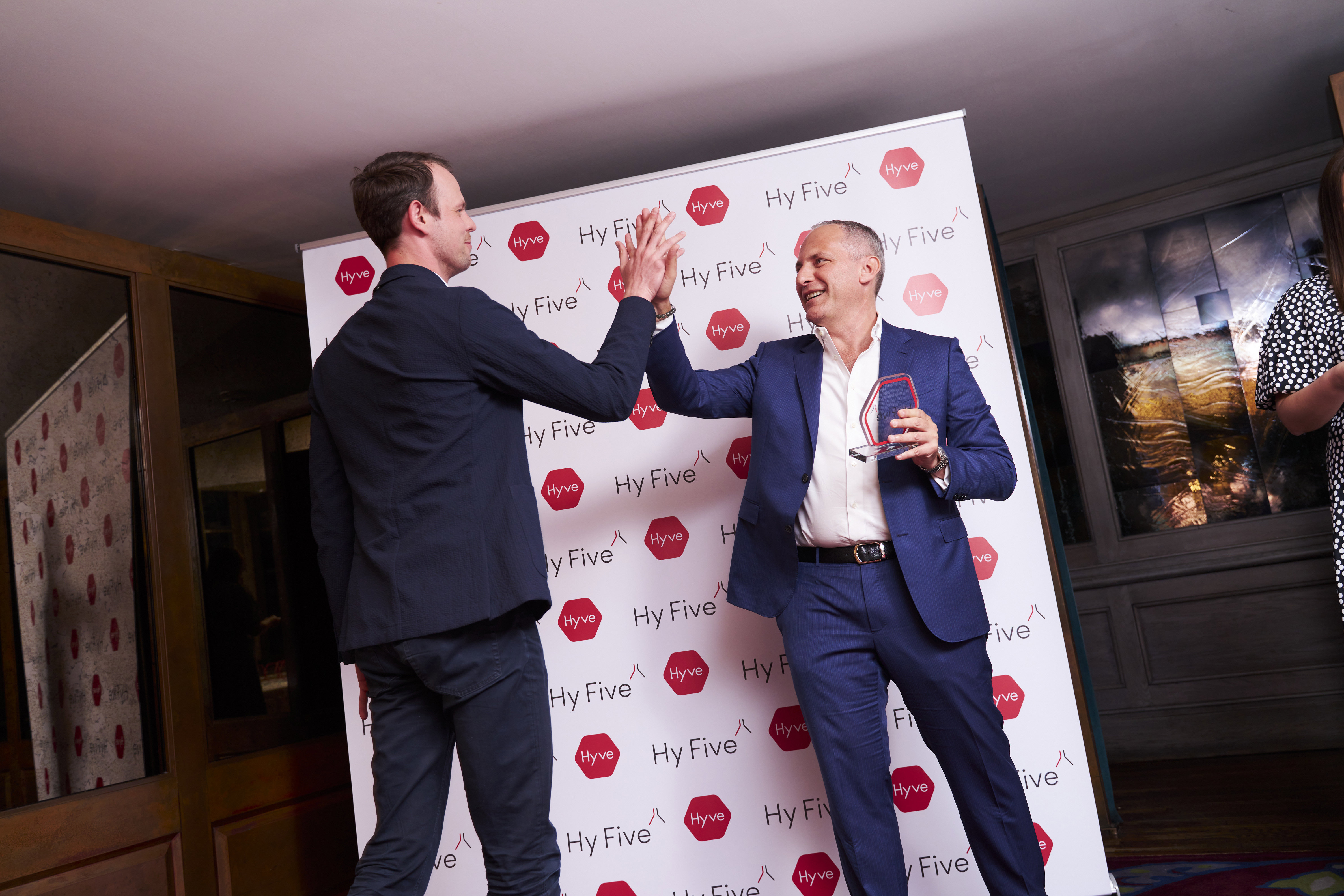 Recognition is a cornerstone of our culture and something we take very seriously at Hyve.
Every six months, we recognise colleagues from across our global business who have gone above and beyond in embodying Hyve's values - delivering brilliant work, showcasing fresh thinking, fostering meaningful connections, and generating a collective buzz.
To congratulate our Hy Five winners from October to March we flew our global colleagues to London to celebrate, network, develop and – importantly – have fun.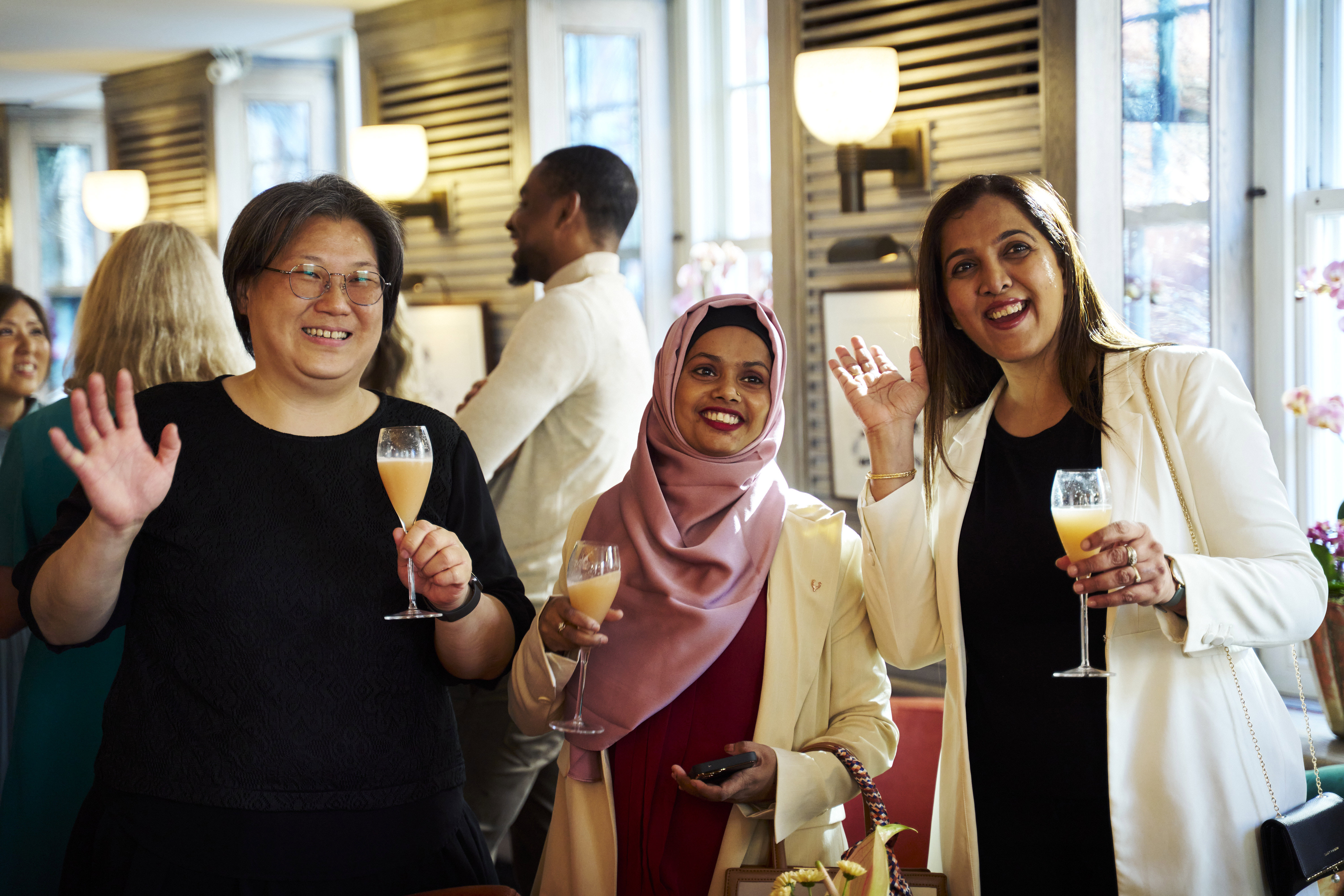 The two-day celebration included:
• A London Eye tour from a private capsule, offering breath-taking views of the city's skyline.
• Traditional Afternoon Tea at the prestigious Mandarin Oriental hotel.
• A professional development masterclass.
• And dinner at the art deco-inspired brasserie, 34 Grosvenor with our CEO, Mark Shashoua , and our Executive team.
But that's not all...
Our winners also went to see Beyonce's mind-blowing live concert at the Tottenham Hotspurs Stadium, with VIP access.
It was an incredible two days, but don't just take our word for it. We reached out to a handful of our winners to hear their thoughts.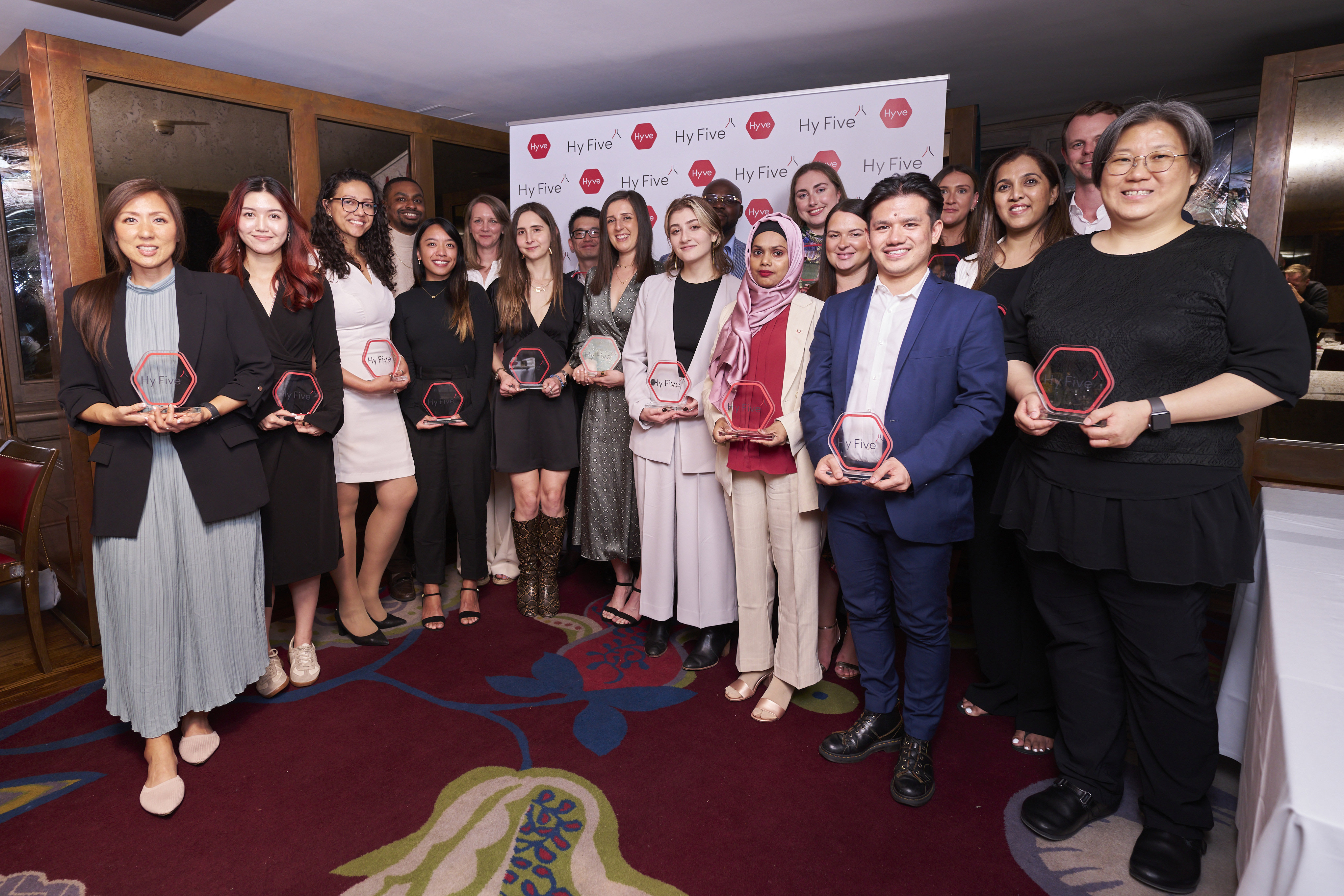 Upon reflecting on the celebrations, Rocquan Lucas, Content Director based in New York said: "I'm incredibly honoured to be a Hy Five winner. The trip to London was amazing, and it was great to meet and connect with my fellow colleagues around the world. I returned to New York inspired and excited to continue planning our Groceryshop event taking place in September."
"It's really exciting to be part of a company that believes, invests and recognises the efforts of each employee," said Sheila Santana, Marketing Manager from our Brazil office."
By bringing global colleagues together, the company has not only celebrated our achievements but also provided us with an opportunity to gain an informed perspective about the company and our peers working on different shows globally. The celebration has succeeded in also fostering an emotional connection between myself and so many of the other winners whom I had previously not known or had only interacted with via email.
Smita Rai
Deputy Project Director, Mumbai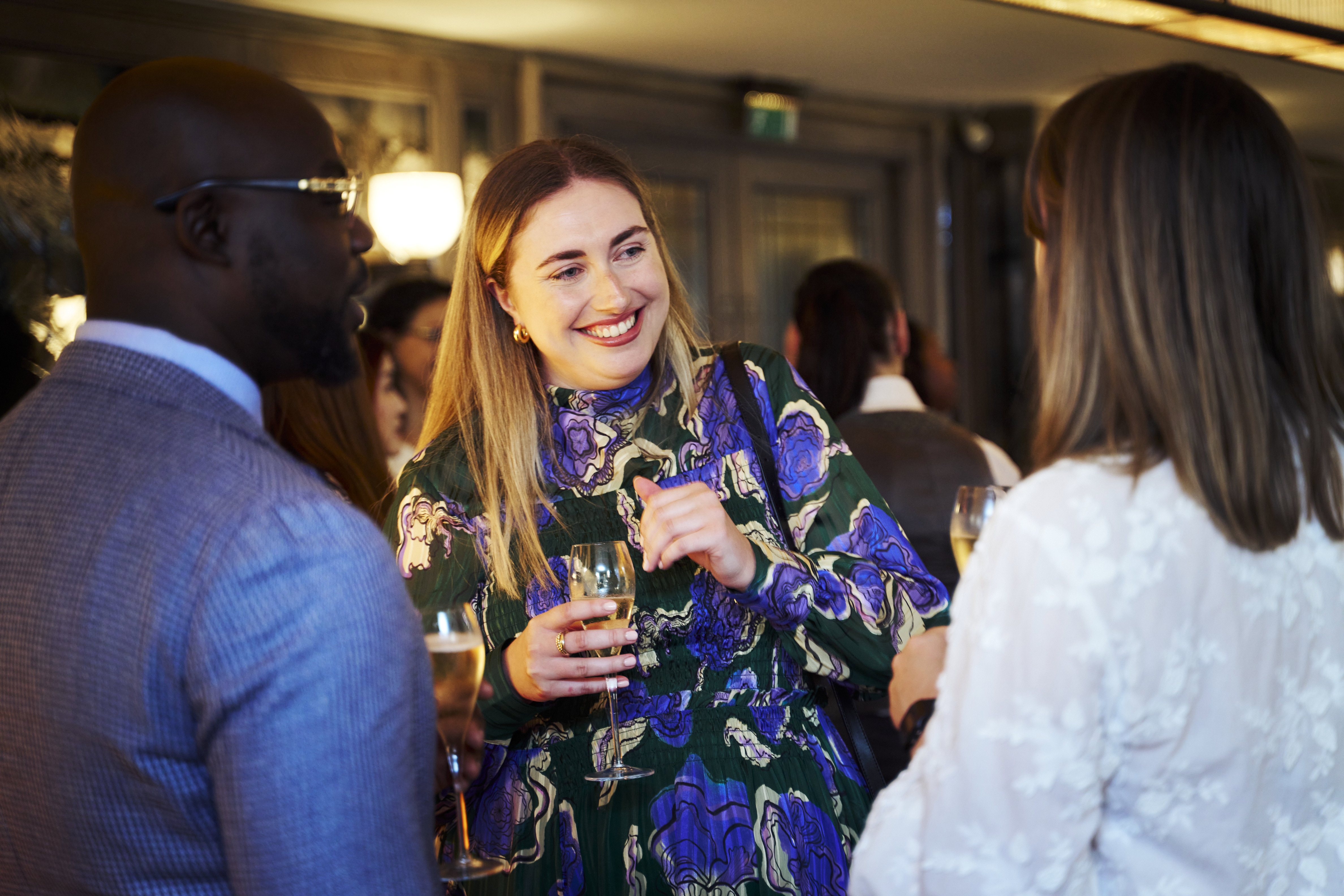 When asked what his favourite part of the event was, William Yip, Financial Controller from Hong Kong said: "I have to say the London Eye. Coming from Hong Kong where skyscrapers are so common, experiencing the incredible view of London's city felt like reaching the top of the mountain and finally having the chance to look down at the landscape."
For Emily Colyer, Senior Content Producer based in London her favourite part of the celebration was connecting with global colleagues. "It was amazing to connect with Hyve colleagues from offices around the world both on a personal and professional level to share our individual perspectives of Hyve and the events industry. The experience was incredibly enriching and enjoyable, and made me realise how global and diverse Hyve's range of events is!"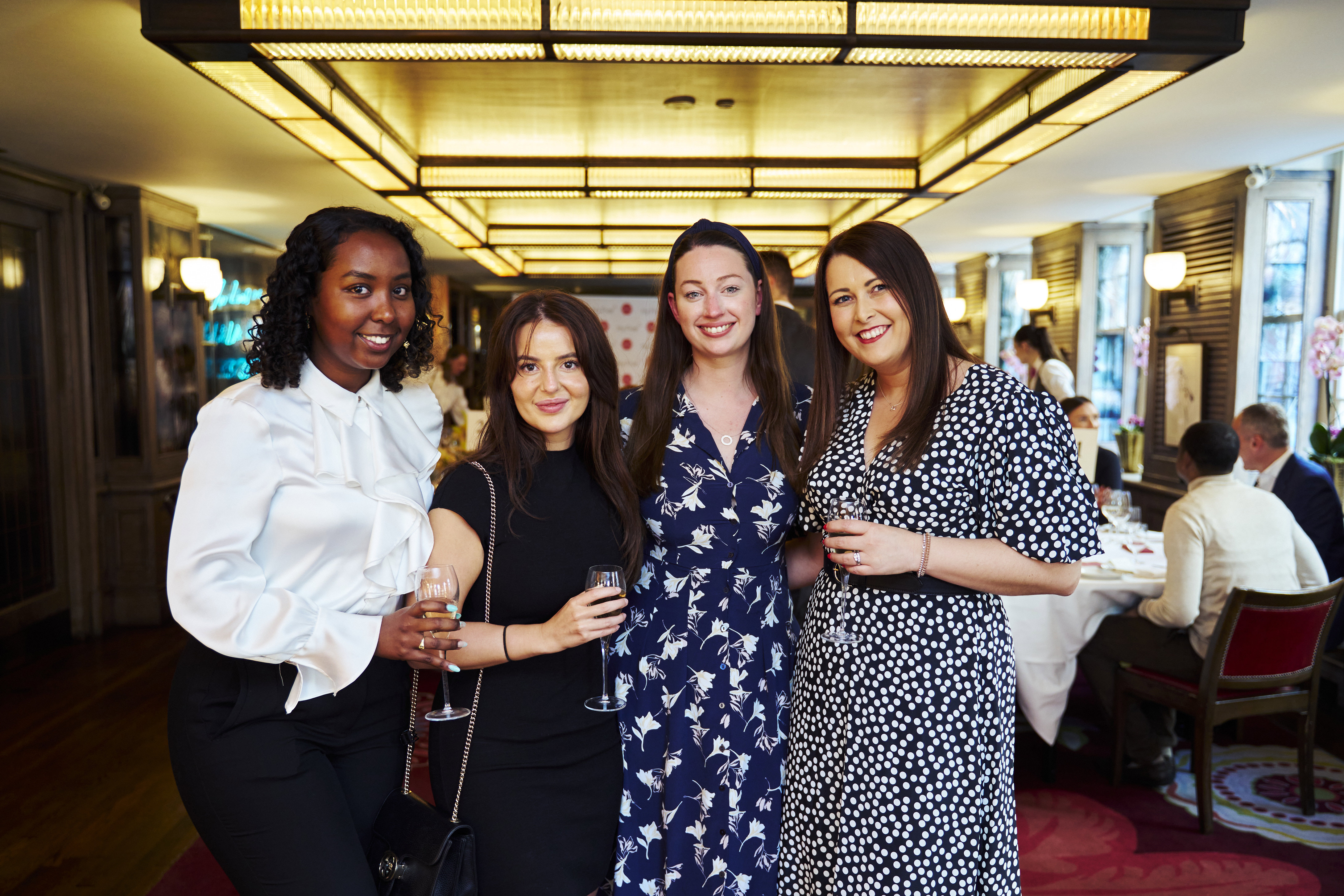 Huge congratulations once again to our global winners and thank you to Hannah Ibrahim, Hannah Husseini, Lucy Powell and Kerri Heald (pictured from left to right) for organising and hosting the celebrations.
Harnessing the power of in-person connections is what Hyve is passionate about. We believe that when people come together, powerful things happen. And Hy Five is just one way we're fostering connections across our global teams.