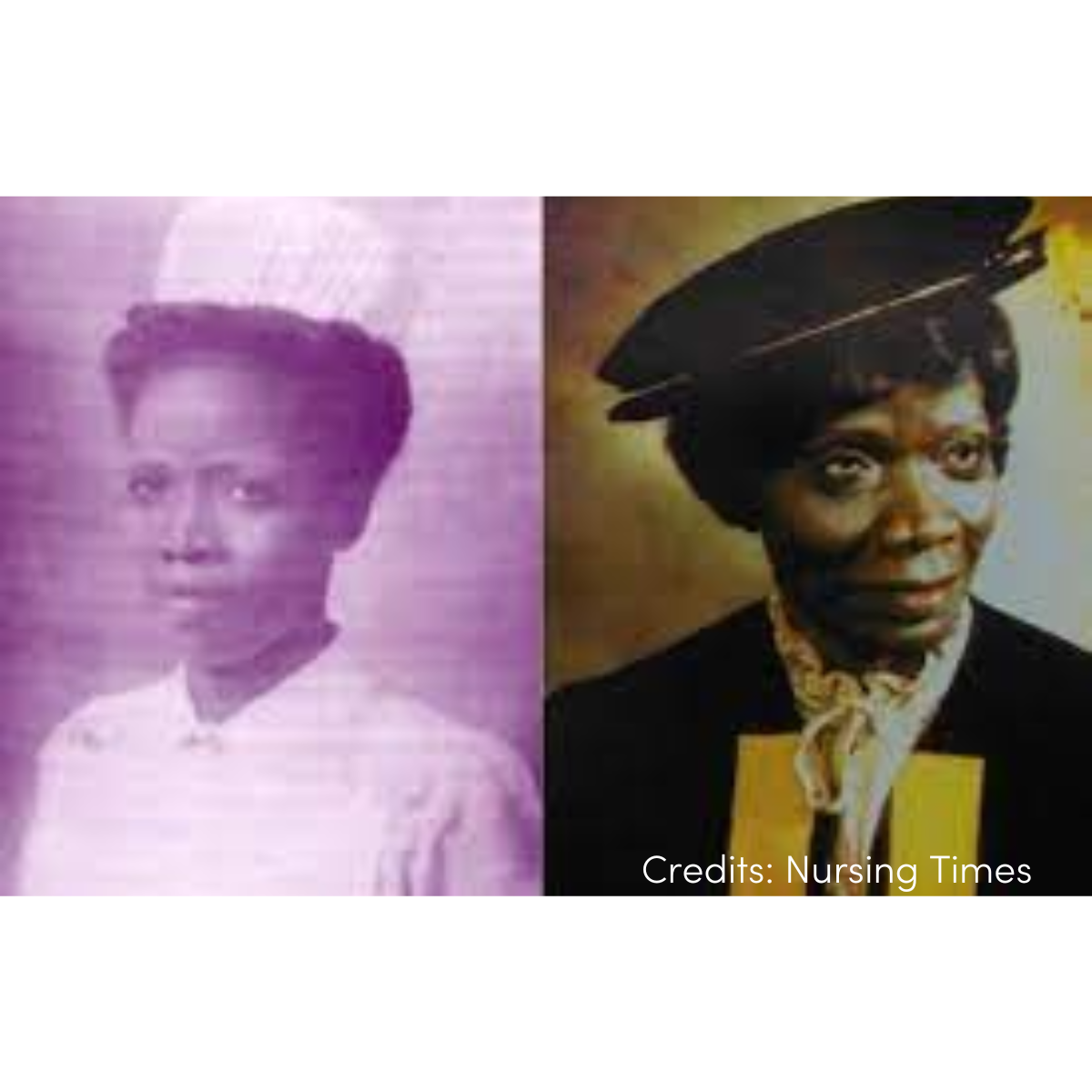 Lisa, let's talk about Black History Month, a vibrant celebration of the rich heritage and enduring contributions of the Black community throughout the years. How do you feel about the significance of this important month, and what does it mean to you?
Black History Month is a great time to reconnect to my history and others within the black community. Our history taught in the education system isn't the best; it always starts from slavery, which is ongoing even in 2023 in many educational institutions. While all of these stories are very uncomfortable and shocking to digest, it is important to share them, as we cannot rewrite history, but I know and understand that it is not all of our history. There are parts of our history that we can be proud of, learn about, and teach more self-love, which Black History Month does so well in promoting.
The African and Caribbean community has made many contributions to the UK. My family is a part of the Windrush generation, something to be proud of when several hundred people in 1948 arrived at the Tilbury Docks in Essex, UK post-war to fill labour shortages and assist with rebuilding the UK economy. As the theme for this year is "Celebrating our Sisters", I would like to shine a light on the first black nurse to work in the NHS, Kofoworola Abeni Pratt (born in Lagos, Nigeria). Her story is not well known, but it now inspires nurses to break boundaries in their own careers.
Continuing to celebrate the diversity of cultures within 'being Black' is imperative. The Black diaspora in the UK is vast, and the Black experience extends beyond that too - and is nuanced, especially with multiple marginalised people (Black trans women, for example).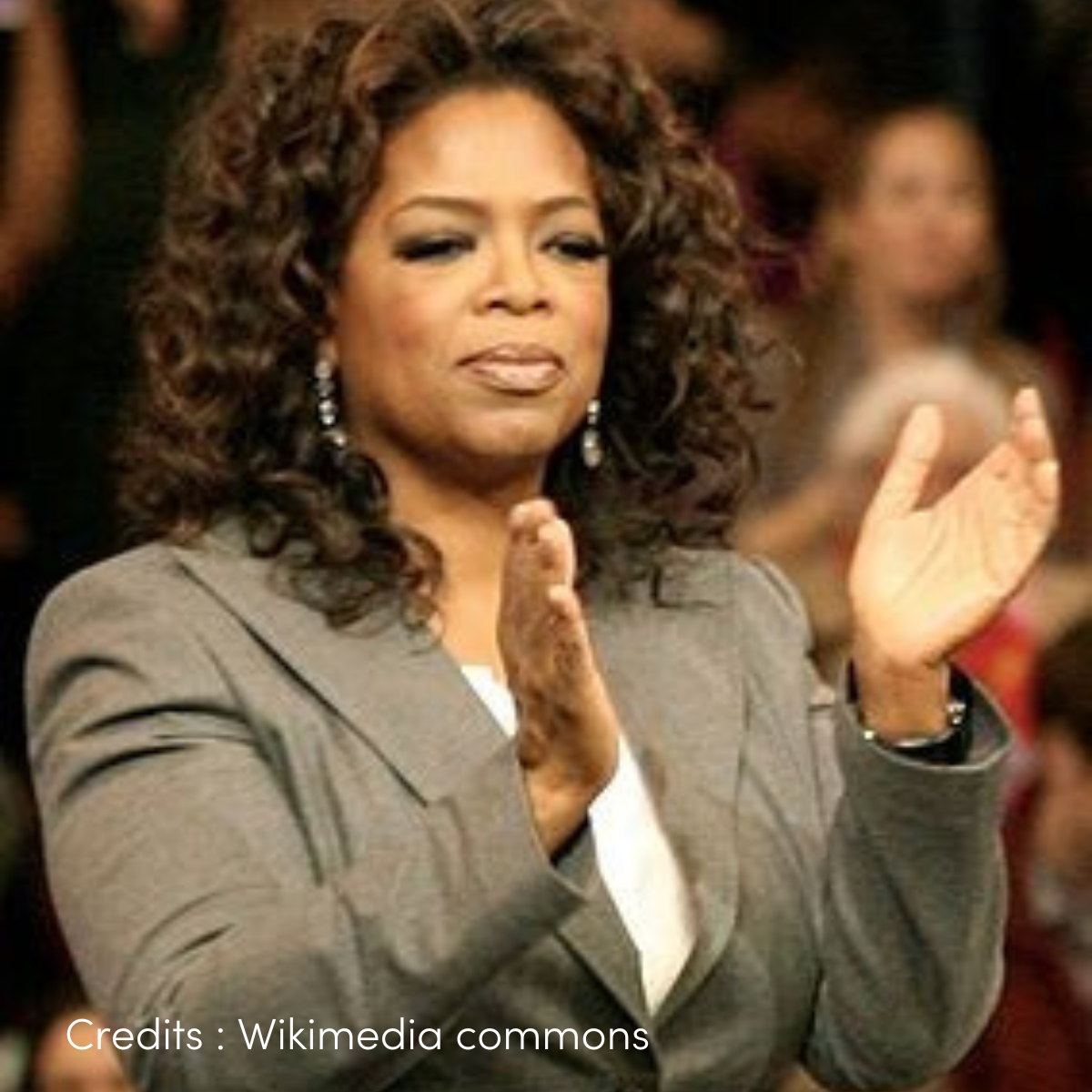 Thanks for sharing, Lisa. Black History Month is definitely a crucial chance to explore and learn more about the diverse and empowering narratives often overlooked.
Following on from Lisa, Mariama can you tell us more about this year's celebration. Keeping in mind that this years' theme is "Celebrating our Sisters", can you name a black woman who has had a significant impact on you?
I'm excited about the theme for Black History Month 2023, as it offers us a chance to showcase the remarkable contributions of Black women to society and the Black community.
When I was younger, there wasn't much diversity on television, and it was challenging to find someone who resembled me and whom I could admire. However, Oprah Winfrey stood out as the successful Black woman on TV that I looked up to. Thanks to her TV show, she paved the way for women like me to aspire to great things and believe that I too can have a successful career in the corporate world.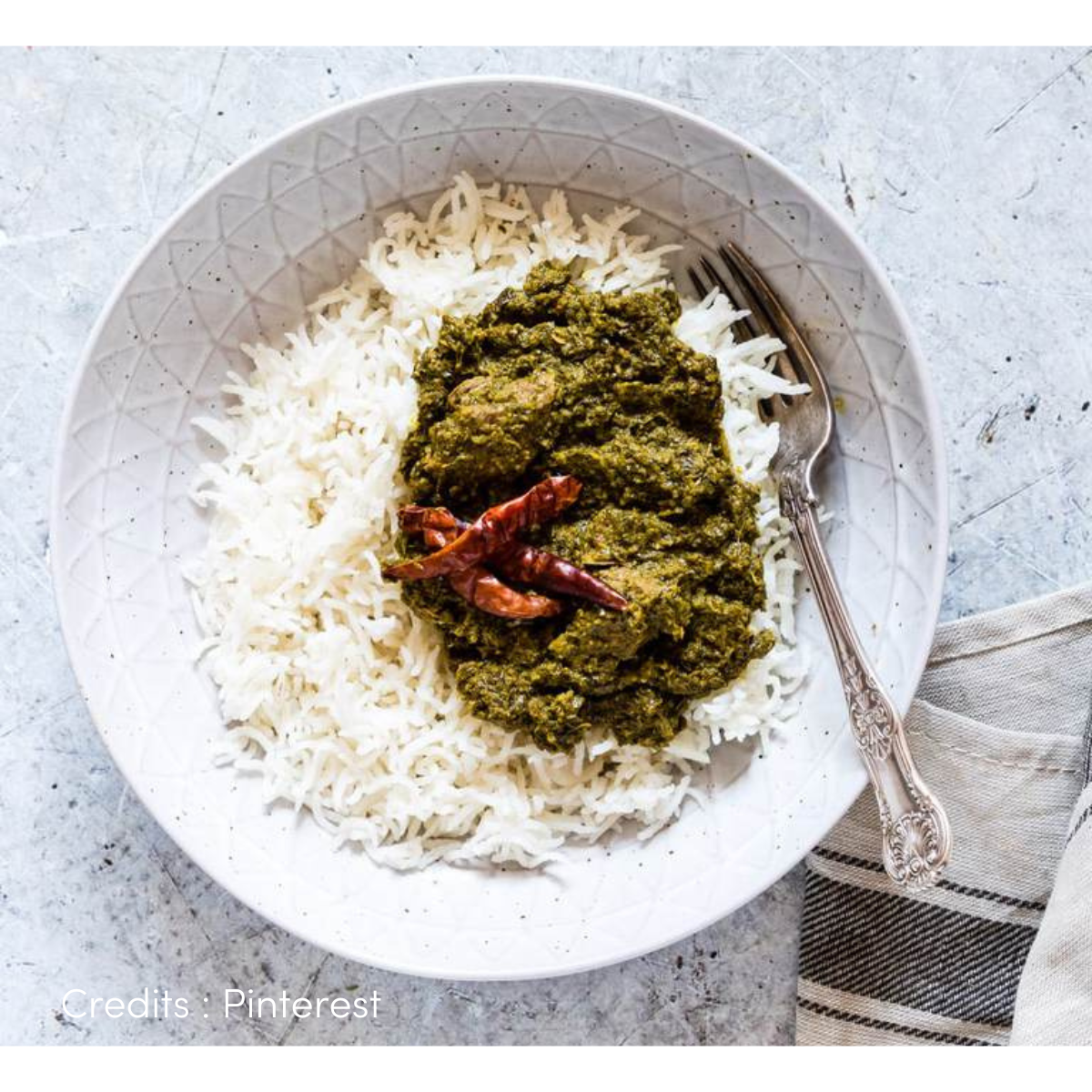 Thank you, Mariama. Oprah Winfrey played such an important role in your life. She showed the world the power of determination, self-belief, and the ability to make a difference.
Let's talk about the importance of celebrating your culture. How do you celebrate and honor your culture and heritage as a woman, both personally and within your community?
Well, I was born in Africa and left Sierra Leone at a young age. My mother has been instrumental in teaching and instilling a sense of culture in our home in the UK. I pay homage to my culture through my love for food, which I believe is a great way to start conversations and help people learn about each other's cultures. After all, who doesn't love food? In 2020, I launched my own food pop-up business and partnered with small Sierra Leonean businesses to host food-tasting events. I hosted the event and the chefs did the cooking and serving. These events not only allowed people to sample delicious food but also provided an opportunity to learn about my culture. Interestingly, I chose to host these events in British pubs.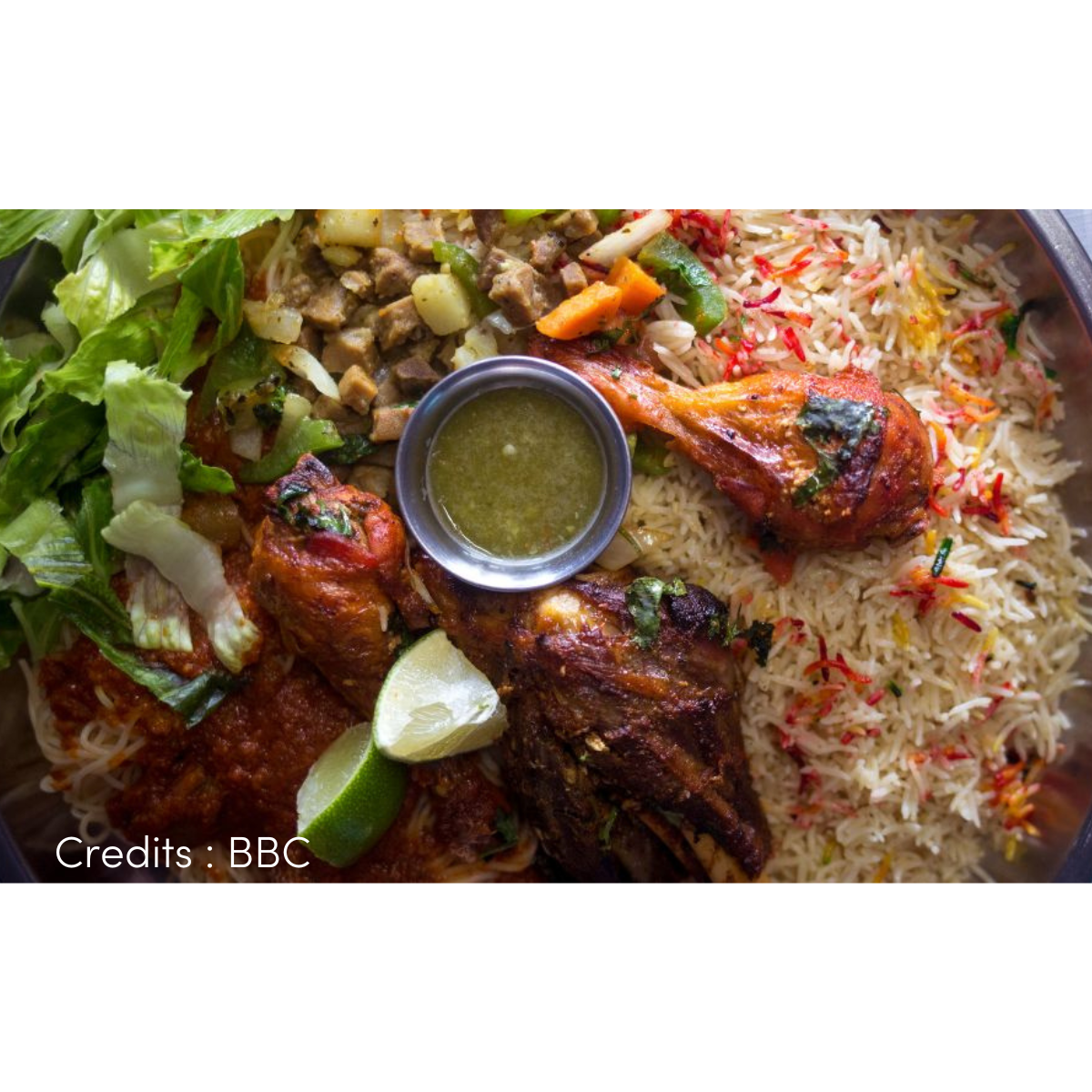 Thanks for sharing your personal story. Your dedication to learning more about your culture through Sierra Leonean food is impressive.
Now, Zahra, I'm aware that food is a crucial aspect of Somali culture as well. Can you share with us how you celebrate and honour your culture and heritage as a woman?
Absolutely, it's so true what you said. Food is so important for us! Indeed, in my daily life, I honour and celebrate my culture through food. I believe that love in my family, as well as in many cultures, is expressed with a meal. A meal shared can express the unspoken love and care when words fail us. There is something comforting and affirming that goes into making a dish that you've had many times as a child, watched your mother, or women in your family, make and pass down the secrets of that dish to you. The act of sharing food always evokes the memories of community, home and love. Whenever I cook for myself or others, it is an act of love and a way of keeping my culture alive.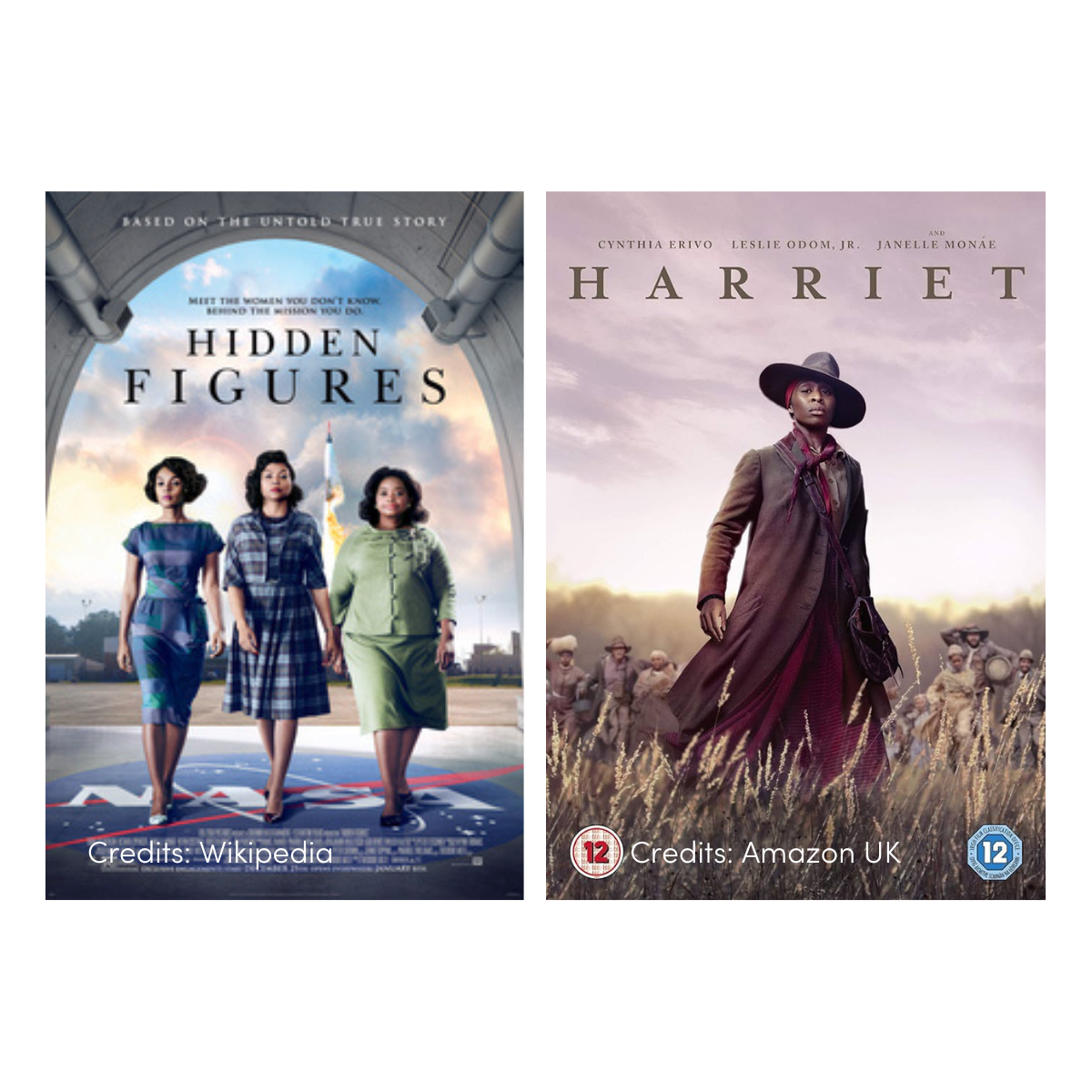 I totally agree with you, Zahra. As an Italian woman, I can say that food is an essential part of my culture as well.
Now, we know that Black women have played an indispensable role in shaping the course of history, from civil rights and social activism to arts, sciences, politics, and literature.
Dilly, can you tell us if there are any books, movies, or works of art that have deeply resonated with you and helped you to better understand Black women and their role in history and culture?
Well, I can't help but mention two films - "Hidden Figures" and "Harriet" - which are incredibly impactful.
"Hidden Figures" is a film directed by Theodore Melfi, and based on a nonfiction book written by Margot Lee Shetterly, having the same name. It takes place from the 1930s through to the 1960s, and it's about the story of a team of female African-American mathematicians who served a vital role in NASA during the early years of the U.S. space program. I think this film masterfully portrayed the challenges faced by women, especially women of colour, in a field that historically hasn't been the most welcoming to those outside the conventional norms.
"Harriet", on the other hand, is a biographical film directed by Kasi Lemmons about the extraordinary tale of Harriet Tubman's escape from slavery. This is another incredible film that beautifully showcases Black women's strength, determination, and spirit throughout history. I think both of these movies offer a powerful and essential perspective on the invaluable contributions of Black women in shaping our history and culture.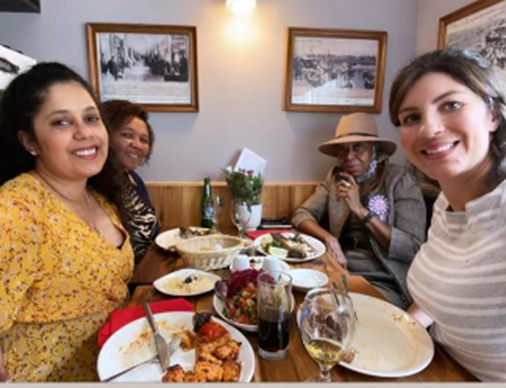 Thank you for sharing those suggestions, Dilly. I'll definitely add them to my to-watch list for this month!
And last but not least, Thatyane, can you share a positive story of resilience and success that you have witnessed by a Black woman you personally know and find inspiring?
One of the most important people I've been inspired by is Mrs. Carmen. I met her at WAES College in 2021. She was one of the major Brazilian theatre actresses in the 70s and 80s in Sao Paulo.
During a summer trip to Italy and England, she found love in two forms: her ex-husband and her profound affection for London. Fate, however, intervened, and she had to choose between them when her then-husband had to leave to care for his family.
Even though she was devastated to see her partner go, she didn't give up. She's a brave woman who, despite her physical limitations after knee surgeries and vision problems, is still very energised, she always has a smile on her face and sings songs from her days as an actress.
No matter the time of day or night, she is always happy and positive, always looking at life's adversities from the perspective of self-knowledge and the opportunity for something even better.
A few years back, she discovered a new passion in ceramics, to which she has been dedicating herself and taking part in competitions and exhibitions, putting all her dedication, optimism and happiness into bringing beautiful ceramic sculptures to the world.
A huge thank you to Lisa, Dilly, Thatyane, Mariama, and Zahra (pictured from left to right) from our EmbRACE network for sharing their stories!