The seventh edition of Bett Asia took place on 4-5 October 2023 for the second year in Bangkok, gathering senior government representatives, educators, EdTech giants such as Google for Education, Microsoft, HP, Intel, and Lenovo, and cutting-edge startups to reimagine the future of education in Southeast Asia and beyond.
Under the theme of Transforming Minds for a Sustainable Future, this year's show welcomed over 100 speakers for two full days of thought-leading content to explore how the education and technology community can harness curiosity, innovation, and technology's potential for better learning outcomes for all and a more sustainable, resilient future.
After three years of unprecedented disruption, Bett Asia was on a mission to tackle the marginalisation and inequities existing within Asia's EdTech community.
It was with this ambition at its core that Bett Asia 2023 was proud to launch the Bett EdTech 10 List. This brand-new initiative celebrates the work and success stories of ten women who are changing the EdTech game in Asia. During the show, the List's delivery partners - Generation Global (part of the Tony Blair Institute) and Girls in Tech Kuala Lumpur - hosted an in-person session that showcased the incredible work of the first cohort of nominees, who range from EdTech founders, entrepreneurs, and educators, and discussed how, through resources and technologies already available, educators can help to drive further inclusivity and representation in EdTech.
The Bett EdTech 10 List is much more than just a list, however: it's a launch pad for real impact.
Beyond this year's show, Bett Asia and key partners will continue to work closely with the List's nominees to mobilise outreach projects within learning communities in Asia so that they can inspire younger generations to pursue careers in EdTech.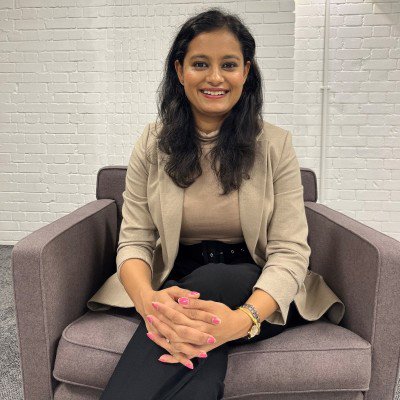 I'm most excited about the opportunity to inspire the next generation of young girls and women to pursue careers in education technology. This list has the potential to become a powerful catalyst for change by fostering a supportive network that encourages growth and success. As the list grows, I'm eager to witness the positive impact this list will have on the lives of women in EdTech. Together, we can create a future where women's contributions in technology and education are valued and celebrated.
Shruti Sharma
Partnerships, Marketing, and Communications Lead, Generation Global – Tony Blair Institute
Read more on the full list of nominees here.
---
In 2024, Bett Asia will move to Malaysia, taking place at the Mandarin Oriental Hotel, Kuala Lumpur on 2-3 October 2024.