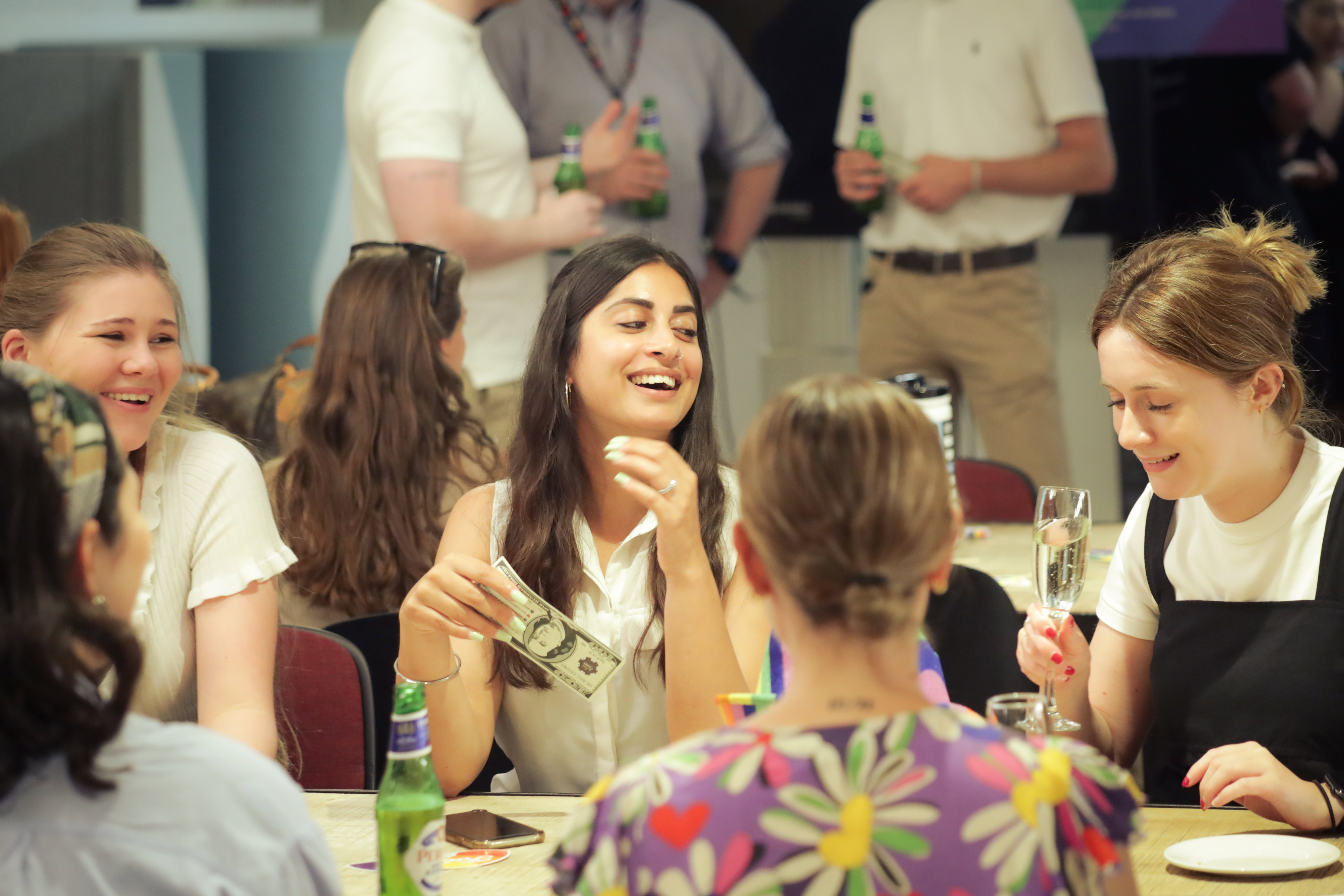 Sharin talked to Group Communications Manager, Becky Howarth about the significance of South Asian Heritage Month, the power of representation in the media and moments that have shaped her life.
Sharin, let's start by talking about the significance of celebrating months like South Asian Heritage Month. Why do you believe it's important and what do months like this mean to you?
There aren't many opportunities where we take the time to reflect on our diverse community. It's an incredible opportunity to further educate ourselves, but also to celebrate! Having a dedicated time when people collectively focus on South Asian heritage provides space for deeper appreciation, which is truly wonderful.
As it is a UK celebration, I think the connection between British Asians and their roots is so important. It reminds us of how Asians migrated to this country, and delving into that history opens up a wealth of knowledge and discussions.
This year's theme "Stories to Tell" is so fitting, because there are countless captivating stories waiting to be shared. I believe these stories will catch the interest of many and shed light on such a rich heritage.
And that nicely leads me on to my next question, Sharin. As you mentioned this year's theme is focused on celebrating stories and the moments and experiences that have shaped who you are today. Are there any specific moments or experiences you'd like to share that have influenced you?
My family is originally from Punjab, India, and my religion is Sikh. Growing up in Portsmouth with my family, which wasn't the most diverse area, I gradually realised the significance of the people I met along the way.
Interacting with individuals from various cultural backgrounds and learning about their unique traditions and diversity within the community played a crucial role in shaping my perspective. As I matured, I also began to appreciate and embrace my own community more.
One memory that stands out is during my later school years when I made some South Asian friends. At that time, Indian music and Bangra music were becoming popular, which allowed our culture to gain more visibility in the mainstream and be accepted. This sense of representation made me feel connected and proud. It was a time of making new friends and sharing these enjoyable cultural experiences together, and I cherish those moments. So, looking back on my journey of growth, these moments of my childhood and self-acceptance have left a positive impact on my life.
Speaking of representation, it's something that is heavily focused on in the media currently; why representation matters, especially in children's media. What was your experience of representation growing up? We're there any role models you could relate to?
When I was younger, there was hardly any representation of people like me in the media. Despite the large South Asian community at that time, we were rarely seen on TV or in films. And when we were, it was often very stereotypical. However, over time, things started to gradually change. A significant moment for me was when the movie "Bend It Like Beckham" came out in the early 2000s, especially in terms of female representation. It felt like a step in the right direction and showed that change was possible, offering a non-stereotypical depiction of a South Asian family. The lead character was a strong, independent woman who followed her own path, challenging the conventional norms, but keeping traditional aspects. That was one of the first instances that stood out to me.
Over time, representation has improved, I would say especially in the last five years. TV and film have shown a positive shift towards more accurate and authentic portrayals, even coming from America. It's no longer just about meeting preconceived notions; it's about presenting our diverse community in a genuine way.
The representation of South Asians has become more accurate, authentic, and diverse, acknowledging the cultural differences within India and avoiding assumptions based on skin colour. Of course, there is still work to be done, but I'm glad to see that the media is moving in the right direction, and I hope this positive trend continues.
I couldn't agree more, I believe representation and authenticity are so important, and it's great to see the shift. And it's incredible to see cultures being brought to the forefront and talented actresses getting the recognition they deserve. With this in mind, can you name several South Asian public figures that inspire you?
There are several individuals I admire, each for different reasons. I'm truly impressed by those who have achieved great heights in their careers despite facing numerous challenges. For instance, people like Sadiq Khan, the Mayor of London, who reached such a prestigious position as a British Pakistani, show incredible determination and success. There's also the Indian-Canadian poet Rupi Kaur, known for her best-selling books.
Looking at actors and actresses, Meera Syal and Sanjeev Bhaskar stand out for me. They started in the Indian space, particularly with the comedy show "Goodness Gracious Me" in the 90s, but they have worked their way up and become mainstream names.
It's truly inspiring to witness individuals breaking barriers and overcoming obstacles in their journey to success.
You're a founding member of EmbRACE, Hyve's Race and Ethnicity ERG. What motivated you to join the network and what are your aspirations for the group?
I joined Embrace to bridge the gap between cultures and to learn more about different backgrounds within our company. It's essential not just for me, but also for others in the company to be educated about diverse cultures and to ensure that ethnic minority groups are well-represented within Hyve.
As it's our first year, we understand that we might not be able to accomplish everything at once. Therefore, our primary goal should be to get ourselves out there and ensure that people are aware of our group's existence and our mission. By spreading awareness, we can let others know what EmbRACE stands for and the positive impact we aim to create within the company. Building a solid and engaged member base is an essential first milestone in this process.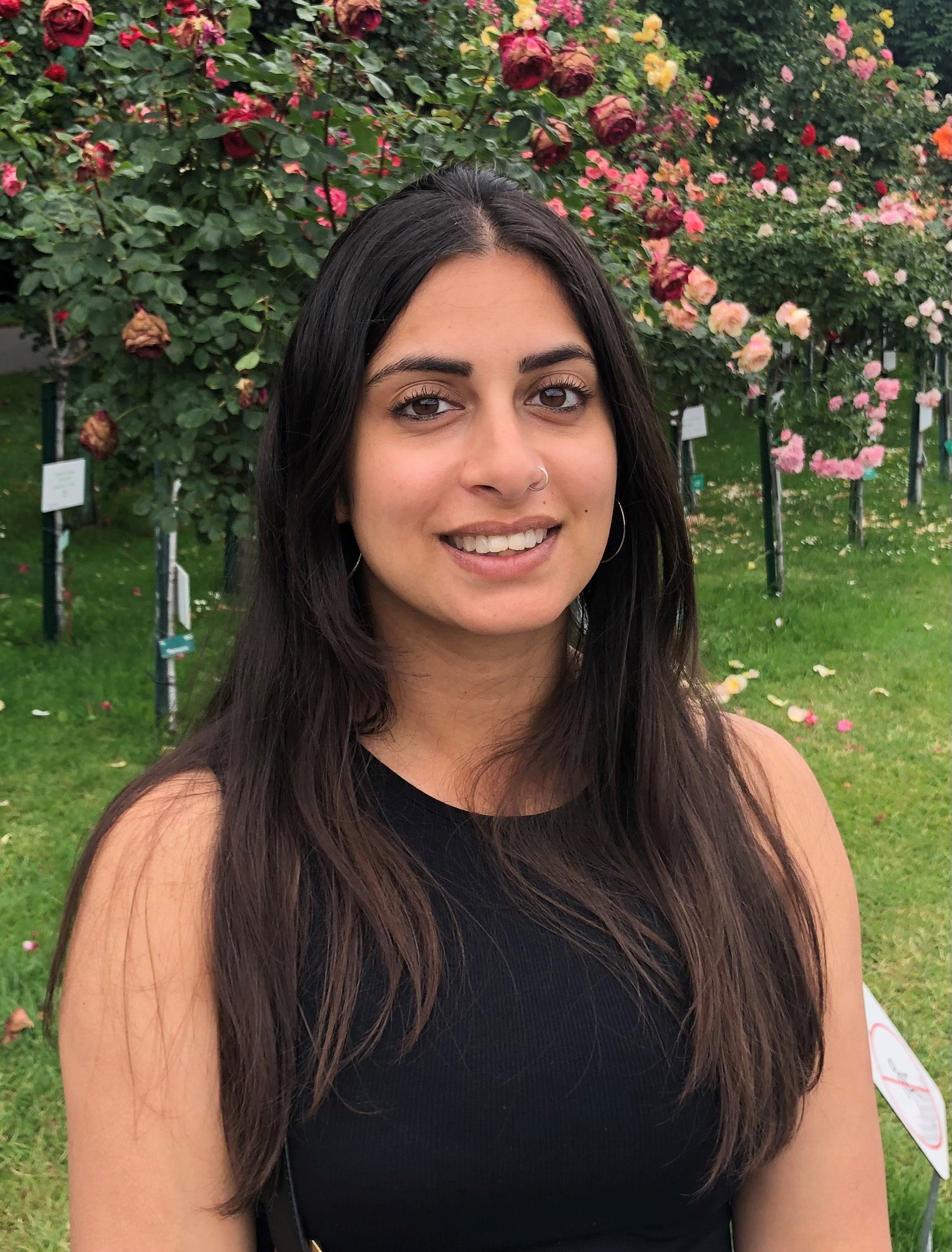 I joined the network as I want to have fun and be a part of celebrating our identities. It's just the beginning, but I believe EmbRACE has the potential to become an exciting avenue for accomplishing these goals. We're excited to embark on this journey and make a positive impact within Hyve.
Sharin Raja
Customer Marketing Manager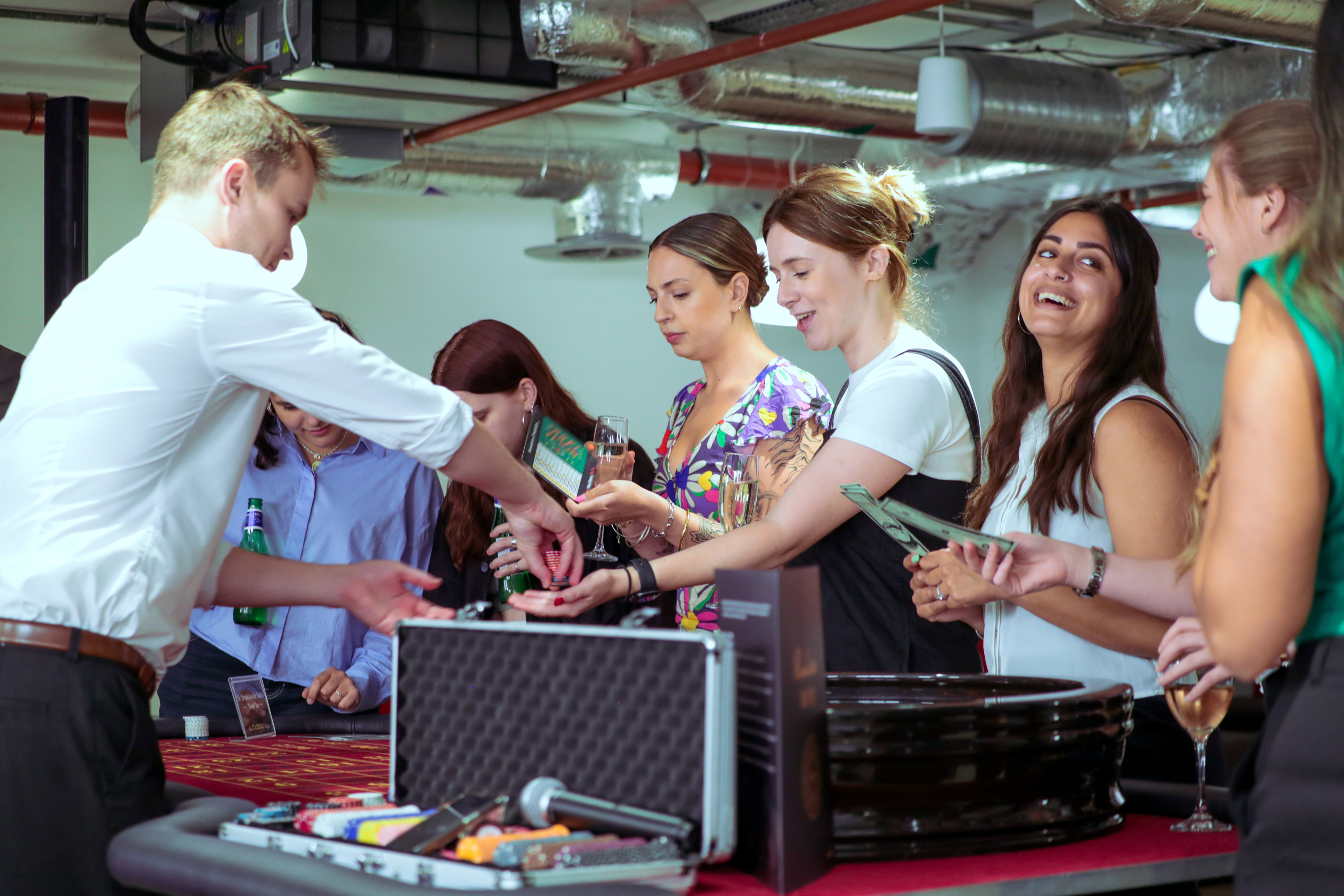 And finally, what advice would you give to your colleagues to help them better support others from diverse cultures and backgrounds?
I believe the key is to stay open-minded and inquisitive, avoid assumptions at all costs and instead ask questions with genuine interest. In that way, we can create an environment where colleagues can feel respected, understood, and appreciated for who they are.
One common issue many of us face is encountering microaggressions, where people make assumptions based on our ethnicity or background. For example, I've experienced instances where people assumed things about me simply because I'm Asian. They might assume certain traits about my family or make assumptions about where I'm from, without asking.
This applies not only to supporting South Asians but also to most minority groups.