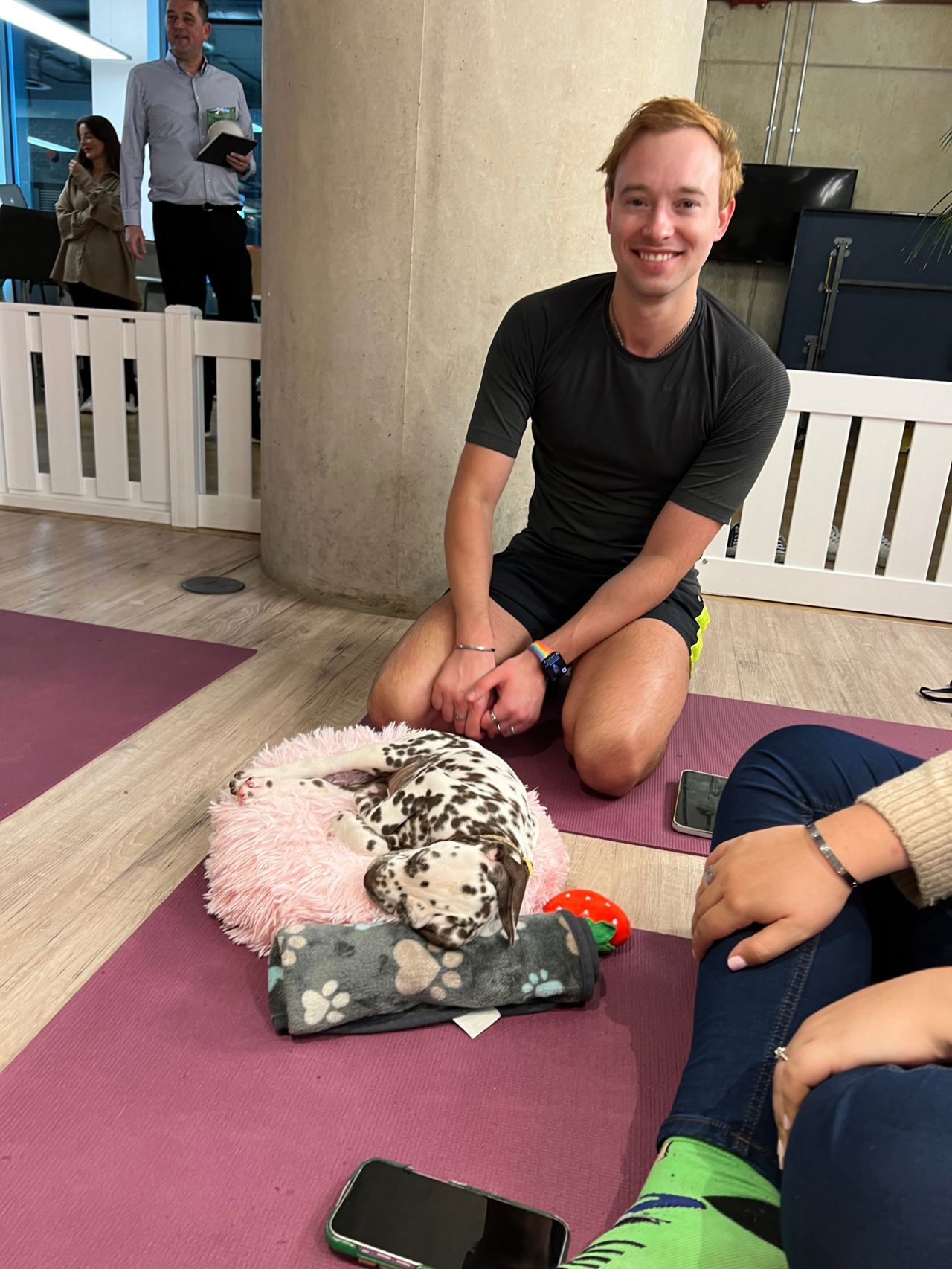 At Hyve, we care about our people and are committed to supporting their wellbeing every day.
Earlier this month, our colleagues had the opportunity to take part in puppy yoga sessions, an internal wellbeing activity organised by our wonderful People Experience Advisor, Hannah, and Puppy Yoga London. The benefits of practicing yoga are well-known - it helps reduce stress, improves flexibility and strength, and promotes a sense of overall wellbeing. But guess what? When you add puppies to the mix, it becomes a next-level fitness session.
Our teams had a unique experience, and they couldn't stop smiling! This unique blend of relaxation, fitness, and puppies was nothing short of extraordinary. Classes began with dedicated yoga time, followed by puppy cuddles and play time.
Our colleagues left the sessions with a profound sense of relaxation and happiness.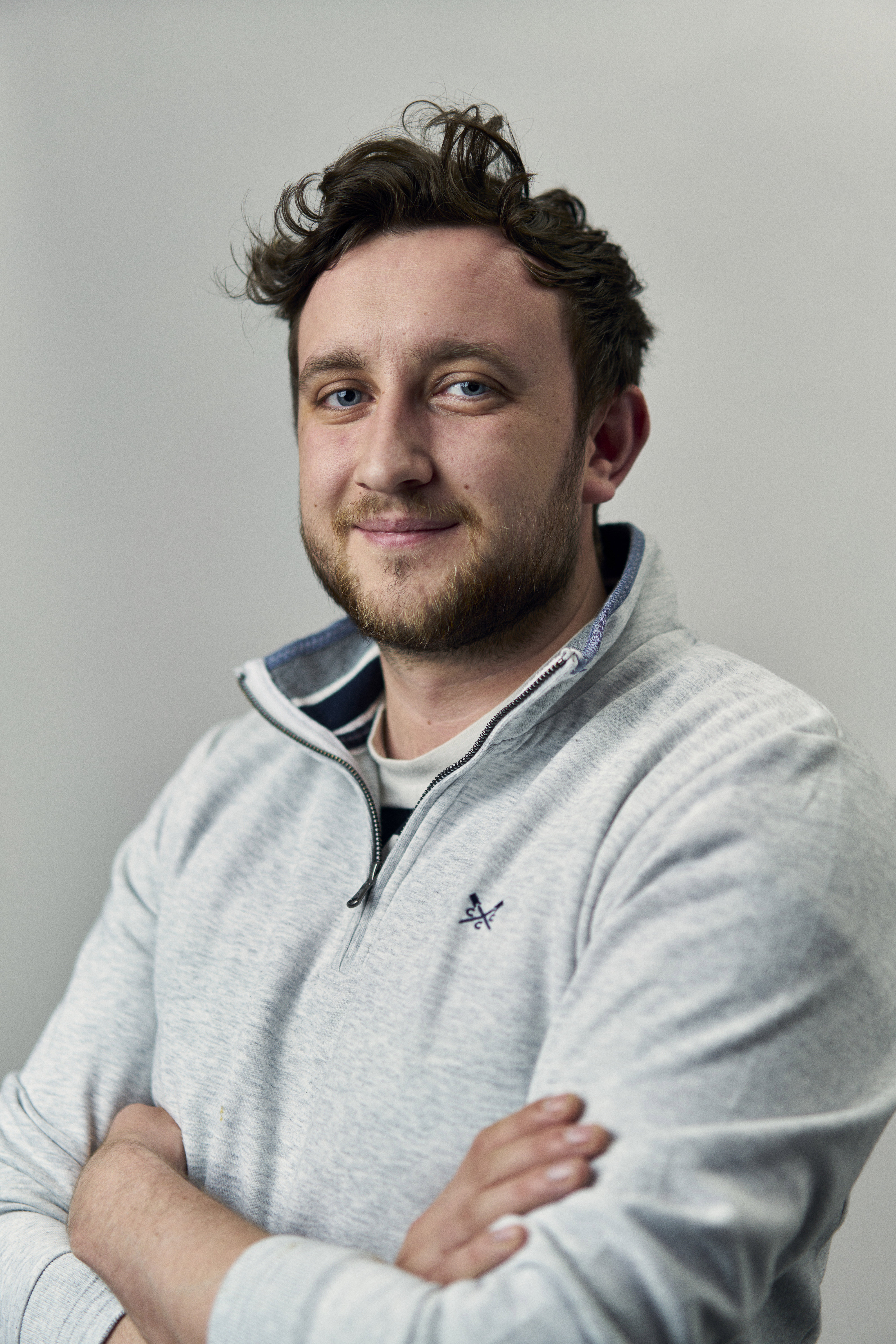 The Puppy Yoga was absolutely brilliant! It was so great to take time out of the day for a real dopamine rush from the puppies, and to engage in some mindfulness with my colleagues.
Declan Bell-Evans
Senior Digital Lead, Connect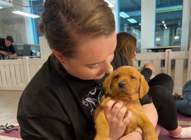 The yoga sessions helped everyone feeling rejuvenated and the puppies brought an infectious energy to the room that instantly lifted everyone's spirits. Their playful antics added an element of surprise and laughter to the entire session.
And as our Creative Copywriter, Kate O'Neill put it, "Working hard is easy when you get puppy perks like these. I had a productive day spent planning content, setting goals and of course, petting some pups".