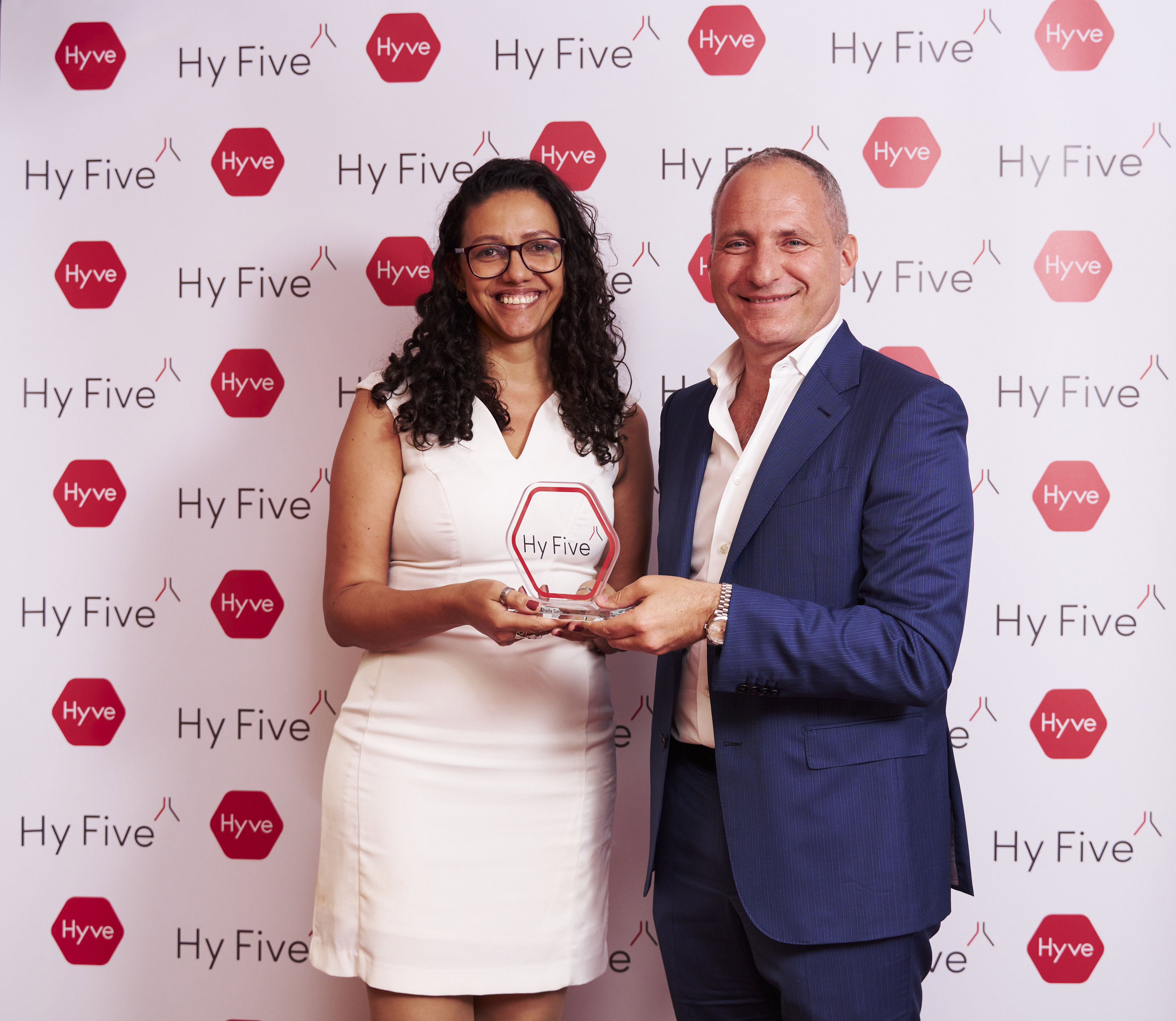 This time, we're asking recent Hy Five winner and Marketing Manager for Bett Brasil, Sheila Santana, to answer five questions.
What is your definition of good leadership?
I believe that good leadership helps you reach new achievements in your life, always listening and guiding you to make better decisions and reach autonomy to assume new responsibilities.
How do you help your team to connect with their purpose?
By listening and valuing each individual person. Everyone needs to understand how their job and contribution are important for the whole organisation and how everything that they're doing is connected. Frequently I share with the team the progress and the impact of their jobs in the company. This is the way I can show my team how valuable they are and that their contribution matters.
If you weren't working on Bett Brazil, what would you be doing?
I would certainly be working within marketing for another sector, still in the event segment. It's a field in which I like to be in because of its dynamics and the constant challenge of innovations. I always learn something new with different people! This constant moving (and room for it) stimulates me even more to go on in this segment.
What can leaders do to encourage creativity in their team?
At first, I believe that for creativity to be encouraged, the team needs diversity with both origins and abilities. The more diverse the team, the more points of view there will be about the same challenge, facilitating the finding of an ideal, innovative solution for a specific matter. Secondly, it's fundamental to keep an open communication instance, allowing the team the freedom to share their ideas, without the fear of making mistakes.
What's the most adventurous thing you've ever done?
I am not an adventurous person, but I love to be close to nature when I have time. Once I went on a hiking adventure in Tocantins, very early in the morning... it was a really challenging trek and I walked for about five hours. I was exhausted but satisfied. The view was breathtaking!